Christmas Catering orders closing on the 22nd of December – Drop off hams delivered
That's right we are offering our awesome glazed Christmas hams for drop off all over Sydney.
Glazed Christmas Hams delivered in Sydney.
You read that right.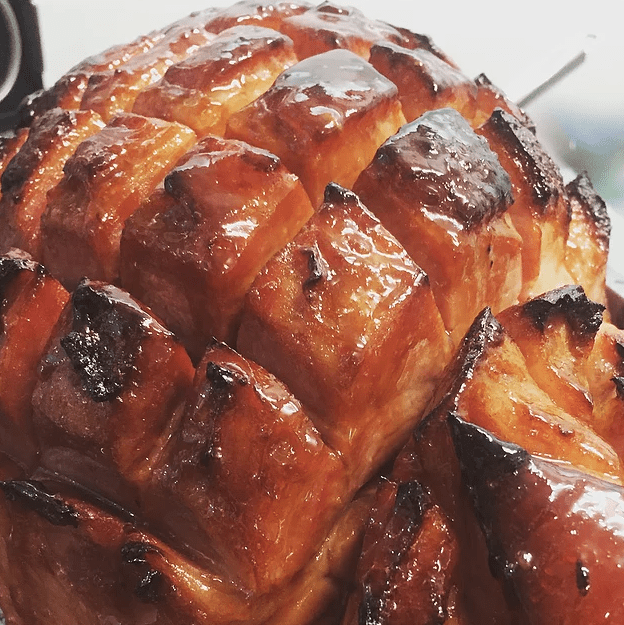 We are also offering a range of seafood including prawns and oysters, which are all available for delivery all over Sydney. You can also pick up on Christmas Eve where you can collect your fresh seafood, glazed ham and other meats ready for Christmas Day.
Yep, skip the queue at the fish shop, don't heat up your house with the oven, come and get all your Christmas catering needs from us. Our prices are dependant on the market, but we will only be adding a slight mark up on the fishmonger prices. Imagine that, you don't have to go to the fish markets at 4am, come over to Boardwalk Catering in Artarmon at 10am and pick up the exact same product. Better yet, stay at home and we will deliver everything to you on Christmas Eve during the day. We are even offering peeled prawns and a range of sauces and dressings to go with your oysters.
All our seafood will be delivered from the markets on Christmas Eve and then allocated and prepared in our Gold Licence kitchen. On Christmas Eve we will notify you with a text message when your order is ready or if you have selected delivery, your order will be delivered from 11am to 7pm packed on ice to keep it super fresh. It saves you time to ensure you get all that last minute Christmas shopping done and ensures your produce arrives fresh and cold. It also means that we have to deal with the Christmas traffic meaning that you get more time with family and friends.
The products which we are offering are as follows:
Honey glazed deboned leg hams (6-8kg)
These are sweet, salty and moist with all skin removed and the leg bone taken out. This means that they are really easy to carve. They come fully dressed in a foil tray so all you have to do is slice cold, or pop them in the oven for about 30 minutes on low temp to heat them through.
XL cooked King Prawns (peeled or whole) (peeled attracts a $10 per kg surcharge)
These prawns are massive and full of flavour. They will be at their peak at Christmas but watch the prices leading up to Christmas. We will do our best to keep our prices low, but demand will put the price of these up.
Medium cooked King Prawns (peeled or whole) (peeled attracts a $10 per kg surcharge)
A better choice as you get more prawns per KG. This means that there are more to eat for you! Still full of flavour and absolutely delicious.
Sydney Rock oysters (location will be determined by our fish supplier who will select the best region on the week of delivery)
Medium oysters, so perfect size to have a few. We will also be offering some dressings and sauces to accompany. Order by the dozen.
Pacific oysters (location will be determined by our fish supplier who will select the best region on the week of delivery)
A different flavour profile and still good, just not as good as the Sydney Rock over the summer months. Some people prefer these oysters so we are offering them as a choice. Order by the dozen.
Roast turkey with stuffing:
Fully cooked roasted turkey with macadamia and herb stuffing. Ready to slice. Approximately 4kg birds.
Roasted pork loin Pork loin
Left uncovered over night in our coolroom to dry out the skin, then scored and salted. After this process the pork is roasted at 260 degrees for about 30 minutes and then reduced to a moderate oven to cook through. It's tender, juicy and perfect as part of a cold buffet on Christmas Day.
Whole baked salmon:
Whole salmon stuffed with lemons and herbs and slow roasted. Flaky and delicious. Other fish and seafood Just get in contact and we can organise almost any seafood item which would be in the market over Christmas.
Sausages and other meats
The same as seafood, get in contact and we will quote you a price for the items you are interested in.
Salads and vegetables Special order but we can also organise salads and roasted vegetables for Christmas Day. That would mean that you would not have to lift a finger. It would all be done. It's the ultimate way to cater your Christmas event or family function.
Contact us to organise your Christmas catering order for delivery in Sydney. We will then contact you to confirm the order and organise a deposit payment as well as a price guide. Orders close on the 22nd of December so get in quick to ensure you don't miss out.
We also offer a range of menus and catering styles to suit a number of budgets.
All our catering is prepared in our production kitchen in Artarmon Sydney. We also have a Gold Licence so get in contact to arrange your catering for everything from birthday's to corporate offices and everything in between.
Merry Christmas!
Tim and Alli.