Boardwalk Catering at the Classic Throttle Shop Venue Sydney
A few weeks ago Boardwalk Catering was lucky enough to be involved in a terrific event at a very unique venue in Sydney. We catered for the Government initiative 'My Plates' where you can choose various designs of number plates for registered vehicles in NSW. The Classic Throttle Shop is located just over the Sydney Harbour Bridge in North Sydney. Catering in North Sydney is usually reserved to sandwich platters and other lunch time buffets and salads. This was truly and event to be a part of.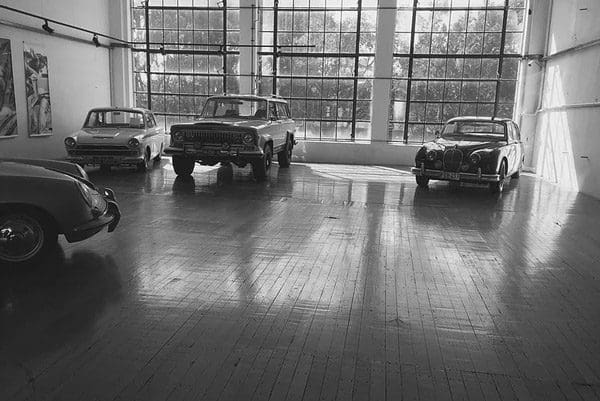 Amongst other suppliers we provided a stage, a full bar set up, glassware, cocktail tables, stools and even the beverage for the evening in a package arrangement. We also provided all waitstaff and a chef onsite.
We begun with a small local cheese and dried fruits grazing station with a selection of brie, blue and vintage crumbly cheddar. This was set up for guests to help themselves and mingle and was placed next to the open bar. Being a full service caterer we provided all the chilled alcohol, ice and glassware for the event as well as qualified and RSA approved bar staff.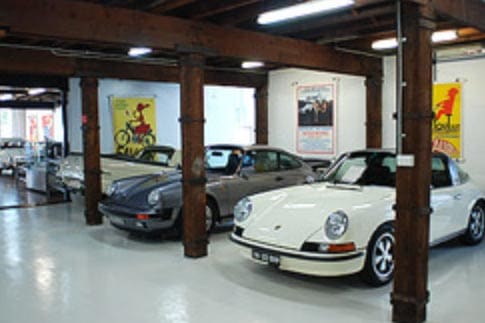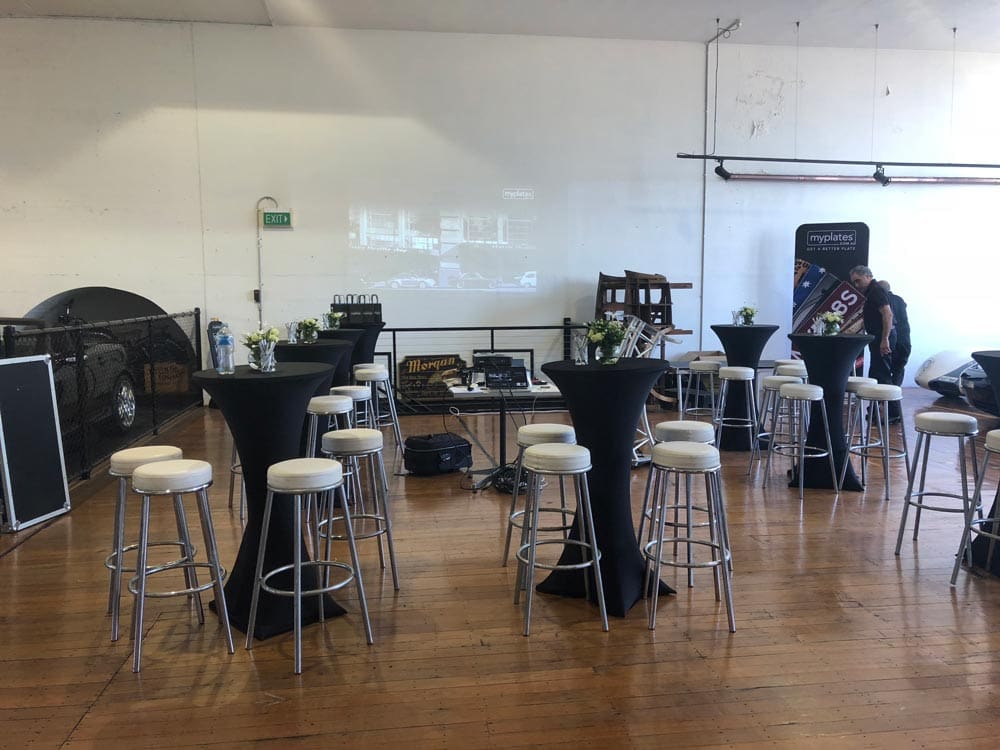 We continued the evening with a selection of hot and cold canapés from our Spring / Summer menu. These included our saffron and mozzarella arancini, 100 degree salmon tartlet and even fish and chips as a substantial canapé. Our discrete service carried on through the formalities of the event which included two guest speakers.
We finished the evening with our colourful and canapé size mini gelato cones which were a hit with the guests.
Did we mention that this was all in and around approximately 14 million dollars worth of classic and modern vehicles. This unique venue was suited perfectly to this event with car enthusiasts onsite. Everyone was able to take a good look at the cars and enjoy themselves.
The event concluded and we removed all equipment and food from the venue. We then ensured that all cooking areas were left better than when we arrived at the venue. All the hire was removed that evening and everything was put back in its place. You wouldn't even know we were there.
If you are after a unique venue in Sydney then look no further than the Classic Throttle Shop with catering by Boardwalk Catering. It is truly a unique space which can be styled creatively and is perfect for a corporate function.
We have this venue listed on our venues page under Classic Throttle Shop.
Contact Boardwalk Catering about your next function or event.