Sydney Corporate catering is where Boardwalk Catering excels.  We understand how important corporate events are for our clients and their business reputations, so we approach our corporate events extremely professionally.
From boardroom events to product launches through to Christmas party catering we acknowledge how special and individual each corporate event is and so we offer a completely tailored solution to suit every client's specific needs. We build long lasting corporate partnerships to ensure high quality events and ongoing success.
We recognise that no two corporate events are the same which is why we offer a wide variety of catering options.  If you are celebrating a product launch your guests may benefit from a food station, platters or canapes whereas a boardroom event might be more suited to a sit-down plated meal.  Our ability to cater to individual needs while making a flawless impression is what sets Boardwalk Catering apart from its competitors.
Our attention to detail, quality food and service are also qualities that set us apart from other catering companies in Sydney. As well as providing delicious seasonal food, our modern, refined dishes and canapes leave a lasting impression. We realise that first impressions are everything and so we endeavour to provide impeccable service and strive for perfection across all areas of our catering.
For office and boardroom catering, we recognise that you will want catering that fits with your brand. We have built up extensive experience in corporate event catering and are able to use this experience to ensure event success. Our main goal is to align with the given brief and deliver a catering solution which is above and beyond what would be considered a success.
Our solution extends much further than just catering or our curated beverage packages. We have an extensive network of suppliers who we work with to create unique and memorable experiences. From champagne towers, ice sculptures to entertainment we have a range of solutions to suit a range of events.
As corporate event caterers we have a large range of external preferred providers who can provide everything from AV hire, florals, tables, chairs and décor.  Boardwalk Catering therefore can become your best solution to corporate events and corporate catering in Sydney. We know you are busy, so we have made our menus easy to design and select from or our kitchen team can create a menu to suit your event and guests.
We are a Gold License caterer which allows us to cater in a large range of corporate venues in Sydney.  This Gold License is also an assurance of quality for our corporate clients and shows that employee management, food safety and quality are highly regarded. Our staff will ensure that they provide seamless, professional service with attention to detail. After all quality catering suits a quality company.
If you have a corporate event on the horizon and are looking for high-quality corporate catering within Sydney, then look no further than Boardwalk Catering.  With over 10 years of experience in the catering and hospitality industry we are a trusted choice for events across Sydney.  Hiring Boardwalk Catering to supply the food and beverage for your corporate event will allow you, the host to focus on entertaining and enjoying your event. Put simply, Boardwalk Catering takes the hassle out of corporate entertaining.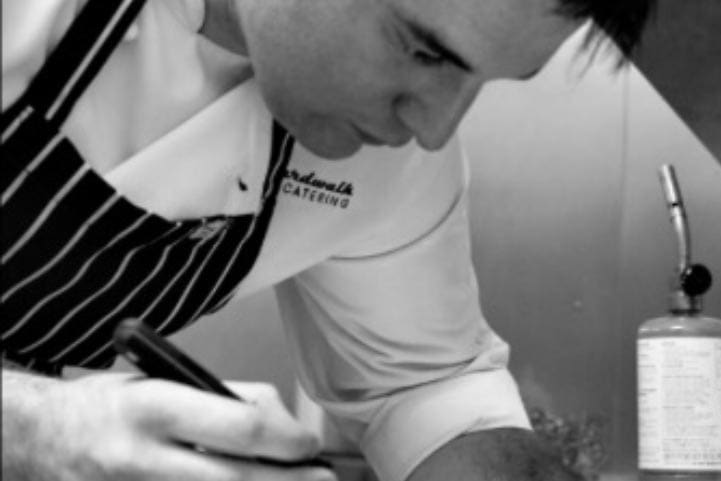 We deliver, time and time again. Professional staff, quality food and recognisable food keep your guests comfortable.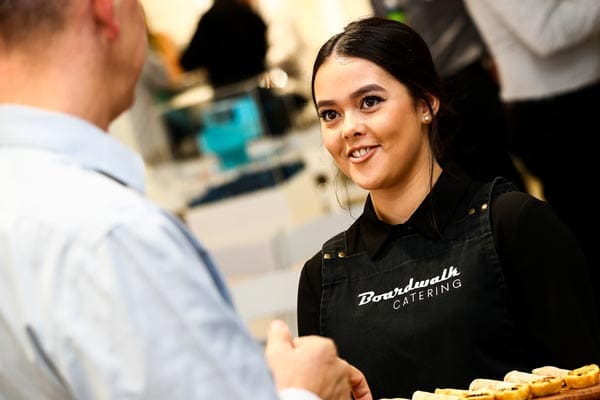 Boardwalk Catering understands the value of making a flawless impression, first time, every time and this is what keeps our corporate clients coming back.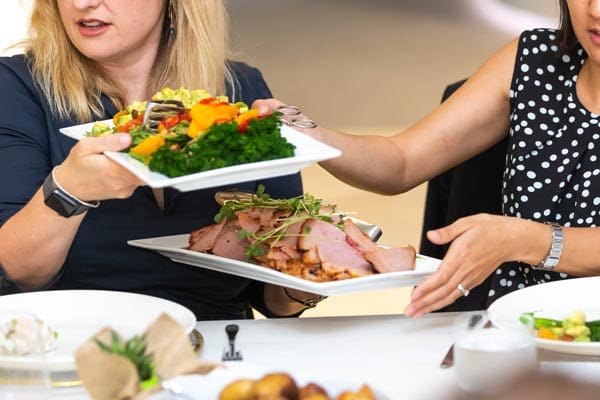 Nothing goes unnoticed at Boardwalk Catering. Impeccable service, delicious food and everything done for a reason.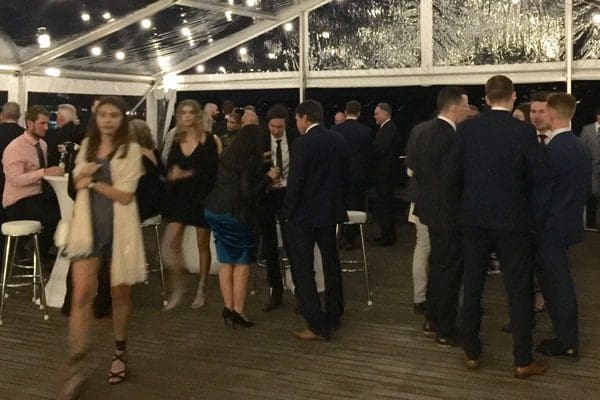 Whether in the office environment or at one of our external venues, product launches by Boardwalk Catering set the standard for quality events. From stunning morning-teas, to canapé events Boardwalk Catering will align with your brand to produce an event which is second to none.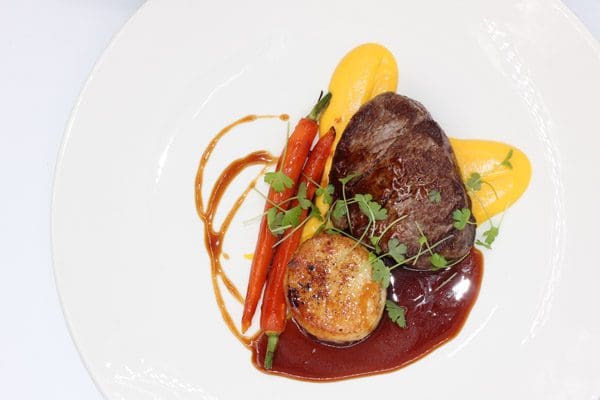 Impress your guests with quality, fresh and modern dishes. We understand that your event will reflect your brand. We have a large amount of experience cooking in corporate environments and employ modern cooking techniques and care to ensure you recieve only the best.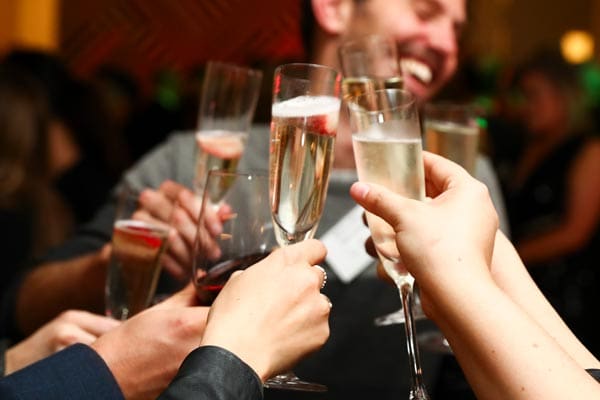 The company Christmas party is a fantastic opportunity to thank staff, suppliers and clients. Speak with our team to uncover unique venues which will leave your guests impressed. We also have a range of beverage packages and can provide a full bar set up.
The day you get married is one of the most memorable, beautiful, and meticulously planned occasions you'll ever experience, speaking as experienced wedding caterers in Sydney, we know that feeding your guests can be an [...]
There are a number of reasons why more workplaces are ditching the restaurant bookings in favour of gourmet corporate catering that comes to them. We're certainly not complaining, our business is built on the notion [...]
We've spoken before on the incredible diversity of palatable options that comprise modern corporate catering. The whole team at Boardwalk Catering are always excitably looking at the trends and everchanging taste palates that sprout up [...]