Food Station Catering for your Corporate Catered Events in Sydney.
Let's face it. Corporate Catering in Sydney can be boring. The constant sandwiches, cold catering deliveries, drop offs and even sometimes the salad boxes can get old. If your company entertains a lot, the variety of these items can be exhausted. Don't get me wrong, there is always a place for a good sandwich or quiche in the Sydney Corporate Catering scene, but the team at Boardwalk Catering have decided to spice things up.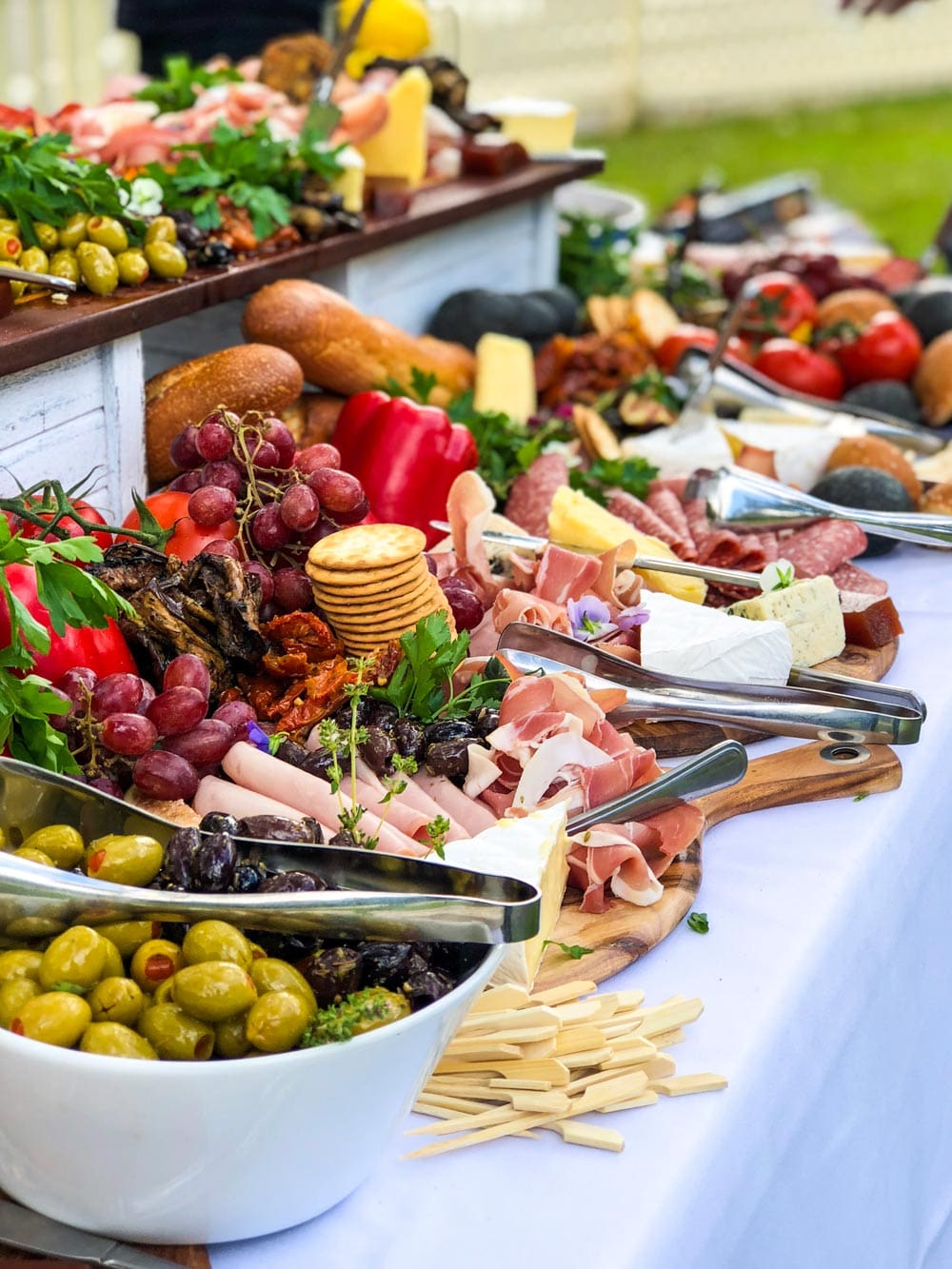 That is where our Sydney Food Station Catering for corporate events comes in. We have a large range of different types and styles of delicious food, presented on stations for guests to help themselves. Now we aren't talking about a buffet here, a selection of mixed food laid out for guests to help themselves (think salads, fresh warm bread rolls and a selection of meats where guests walk past and select from the items). More specifically we are talking about cuisine specific food, presented thoughtfully or theatrically, where guests can chat to our friendly staff and chefs. We also offer grazing stations as part of our latest food station catering menus.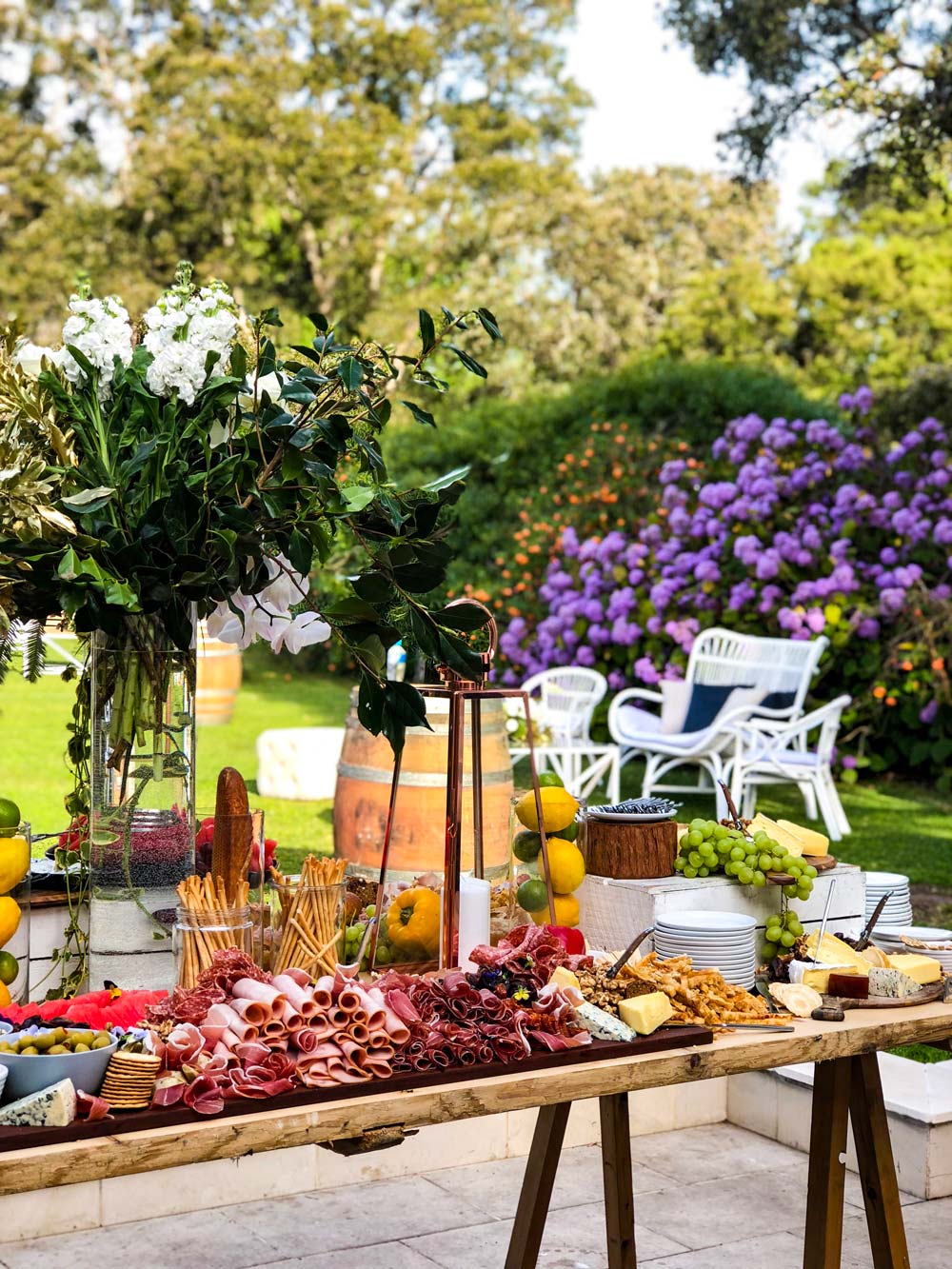 Food station catering has a number of benefits. – A range of food can be offered which allows the host to cater for many different diatery requirements and preferences (generally there is something for everyone) – Guests are often given the chance to interact with the station which provides a theatrical element to the event. (for example, our build your own slider station allows guests to construct their own mini burgers with a selection of different ingredients – it means that they can make what they like and want to eat) – It allows people who are interested to ask questions. We have been to events where canapes are served and the waitstaff do not properly let everyone know what is in the canape or food being served. Sometimes people miss out as they are not sure what is in the food or are not sure that they will like it. Generally, there is a chef behind our food stations whose job is to answer questions and assist guests with serving. They are approachable and friendly and allow people to ask what is on the station, where it comes from, how its grown and how delicious it is. – Food stations allow people to select what items and how much of each item they would like. Some guests love to load their plates up with a range of food and flavours, others like to make multiple trips up to the station to select different items over the course of the event. What-ever your style you can be sure that your corporate catering will be the best it can be with the relaxed style and nature of a food station. No one will go home hungry as they can eat as little or as much as they would like.
Food Station Catering has become very popular for Sydney Corporate Events with a number of our regular clients opting for a complete event with food stations, or adding to their canape catering with an additional food station (such as a cheese and antipasto station). This is a testament to the relaxed nature and theatre of the food station. Food stations are a fantastic way to entertain clients, reward employees or even just for staff drinks.
We currently offer the following food stations on our food stations menu for Sydney event catering.
Seafood Ice Bar Assorted sushi, fresh prawns, Sydney Rock Oysters, Pacific oysters, dipping sauces served on crushed ice. (This can also be customised further to include Moreton Bay bugs, lobster, grilled scallops, cured or smoked salmon and pickled baby octopus) Oyster shucking station – Personal oyster shucker Fresh live assorted Sydney Rock and Pacific oysters shucked to order live in front of your guests.
Whole Honey baked leg ham Whole honey baked leg ham with various mustards, relishes and soft bread rolls (suitable for 50 to 80 guests with other food selections)
Dumpling Bar – Personal dumpling chef 4 dumplings per person A selection of hand-made dumplings steamed fresh to order. (pork and prawn dim sim, prawn gow gee, BBQ pork bun, chicken dumpling, can substitute vegetarian dumplings on request) Build your own slider station Gourmet slider rolls, freshly cooked Angus beef patties, cheddar cheese, sliced lettuce, red onion, mayonnaise. (Other customisable additions available. E.g. bacon, avocado, fresh cooked shoestring fries.
Cheese Station A selection of local and international cheese, dried fruits, fruit paste and assorted crackers.
Paella station – Choose 1 type of paella – Personal paella chef Watch as our chefs cook fresh paella and then serve your guests straight from the pan. (Chicken and chorizo, seafood, vegetarian or mixed paella)
Pasta Station – Please choose 3 Guests can help themselves to a variety of warm and cold pasta dishes of various styles. – Chicken and pesto penne (cold) – Melted salmon and dill penne (cold) – Spaghetti Bolognese (hot) – Fettuccini boscaiola (hot) – Orecchiette with chorizo and field mushrooms (hot)
Antipasto grazing station Grilled, marinated vegetables, freshly baked crusty bread, sliced salami, jamon, cured meats and olives all served on quality wooden boards and platters
Dessert station Designed specifically for your requirements our dessert stations are a fantastic end to the evening. Think chocolate fountains, fairy floss, display jars filled with lollies and our quality dessert canapes
All of these food stations are designed with the client in mind with a variety of theming options, quality food and plenty of items to ensure your best corporate catering.
If you have a corporate event coming up and would like to consider Food Station Catering, then get in contact with our event team at Boardwalk Catering for a quotation and to discuss your event.