Four ideas to impress your guests for your next Sydney corporate catered event
Corporate catering in Sydney has become boring. All too often we hear of seminars with standard lunch packs. Sandwich platters with dry bread. Boardroom dinners which are cold.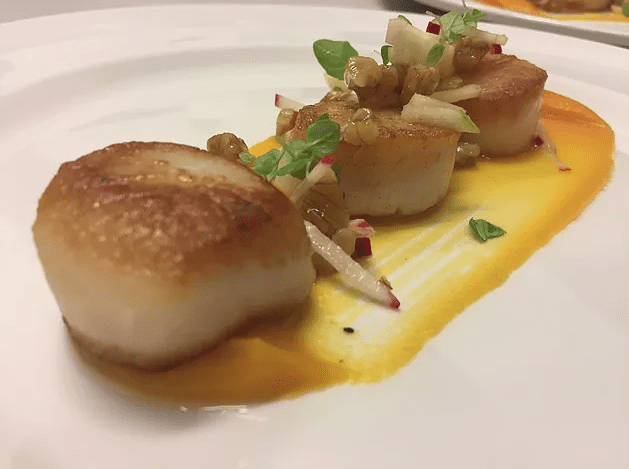 At Boardwalk Catering, we are against boring Sydney corporate catering! We think that catering should be fun, engaging and enjoyable. From the moment you pick up the phone or send us an email, the process should be smooth, efficient and easy.
Don't get me wrong, there is always a place for a delicious lunch pack with a slab of our chocolate brownie. A gourmet sandwich platter with varied and generous fillings or a roast beef fillet with Paris mash and red wine jus for your next corporate event. We also think that there is a place and time for healthy salads, food station catering and doing the unexpected (such as a science themed cocktail party or a unique venue). So here they are, our top 4 ideas to impress your guests for your next Sydney corporate catered event.
Food stations – still a massive hit amongst the Sydney wedding scene, food stations are an interactive and theatrical way to cater. They are also perfect for corporate catering in Sydney. They can cost slightly more than a traditional buffet due to the extra staff required to produce the stations. They are however well worth the extra cost if the budget allows. Think paella cooked live in front of your guests. Pasta station, freshly rolled Peking duck pancake station or even consider having our kitchen as a customer facing setup to allow your guests to see how we create our canapes. Click here to see our latest food station menu.
Share plates – made their way onto the Sydney dining scene about 10 years ago, share plates are still very popular and make an interesting change to a typical buffet. This is more suited to a more casual event and allows interaction between your guests. This format of dining is great for relaxed corporate events. We suggest local and seasonal menu options in order to provide a colourful and flavourful spread sure to impress your guests.
Do the unexpected – your catering menu can form part of this idea, however, we are talking really unexpected. Most events follow a traditional format, why not make it fun and do a reverse dinner with dessert first. What about a make your own sandwich or burger station for a break during a seminar. Company logo on macaroons, check. Molecular gastronomy, check. Oysters shucked to order, check. Contact our team about what unexpected elements they can create for your next corporate event.
Change up the bar – no longer is the set up for a corporate event the traditional beer, wine and sparkling water. Consider cocktails mixed to order, premium beers poured straight from the tap and ice chipped off large display blocks. Of course, there is always a place for crisp white floor length linen, quality glassware and exceptional service. Sometimes however, it can be impressive to change this up and if the budget allows, have an engaging flair bartender for some eye-catching entertainment. Guests also love to see a skilled bartender mixing drinks and shaking behind the bar. This is not a premixed cocktail; this is a handcrafted beverage which is sure to impress the guests at your next corporate event.
When planning your next corporate or office event, consider Boardwalk Catering as your corporate caterers. We will provide an event sure to impress your guests whilst working with your budget. Corporate offices are looking for something a little different lately and this is where we can assist. We are also able to assist with a range of catering platters and gourmet sandwiches for your next staff training day or seminar. Contact us to see how we can help.