Home Catering Sydney
Why consider home catering?
As a Gold Licence Sydney Catering Company, we can cater for many different styles of event at a variety of venues around Sydney. This is of course, not limited to home catering and private events such as birthday parties, christenings and dinner parties. Often these types of in-home catered events are the most fun for both the host and the guests as they are able to relax and enjoy everyone's company.
These events do take a little more planning than just turning up to a venue in Sydney and having the catering delivered. Home catered events don't have to be difficult or time consuming though, when you consider the services of a full-service catering company like Boardwalk Catering.
How we can help with your home catering
We can look after all the details, including delicious food, dietary requirements, professional waitstaff, beverages (including alcohol), full bar set up (including glassware and ice) and other event hire such as tables, decorations and linen. We can really bring the restaurant to your place with fine dining quality plated menus, colourful canapes and delicious flavoursome buffet catering and share plates at the forefront of what we do.
Whilst we enjoy corporate catering in Sydney and absolutely love being part of weddings, home catering is something which we are truly passionate about. We love the level of trust our clients place in allowing us into their homes to create food for their families. A note on this also, we generally only need to use your kitchen, however we are also able to set up a temporary kitchen in your garage or an alternative space if your kitchen is being used for the party. (sometimes it makes more sense to put the bar in the kitchen as its generally central to the house and party).

Benefits of considering a catering company in Sydney to cater an event at home
The main benefit of home catering by Boardwalk Catering is the attention to detail that we provide. Boardwalk Catering will remove all our rubbish at the conclusion of the event (including bottles if looking after the bar), leave your kitchen cleaner than when we found it and provide seamless service meaning that the host can enjoy spending time with their guests. Don't have to worry about cooking and serving the food, this is all taken care of. This works particularly well for dinner party catering where often the host isn't seen much as they are in the kitchen, pouring drinks, tidying up, washing up, the list goes on.
This also works much better for birthday catering (generally canapé catering) which often is just as much work as a dinner party. Consider a 21st birthday, you would be much more relaxed having caterers and waitstaff look after the food and beverage and be able to celebrate with your son or daughter than to be frantically running around serving and cooking food. Even if it is a basic menu, consider Boardwalk Catering and reach out to us to provide a quotation. You may find that it is much more affordable than you were thinking, and it will definitely allow you to enjoy the event more.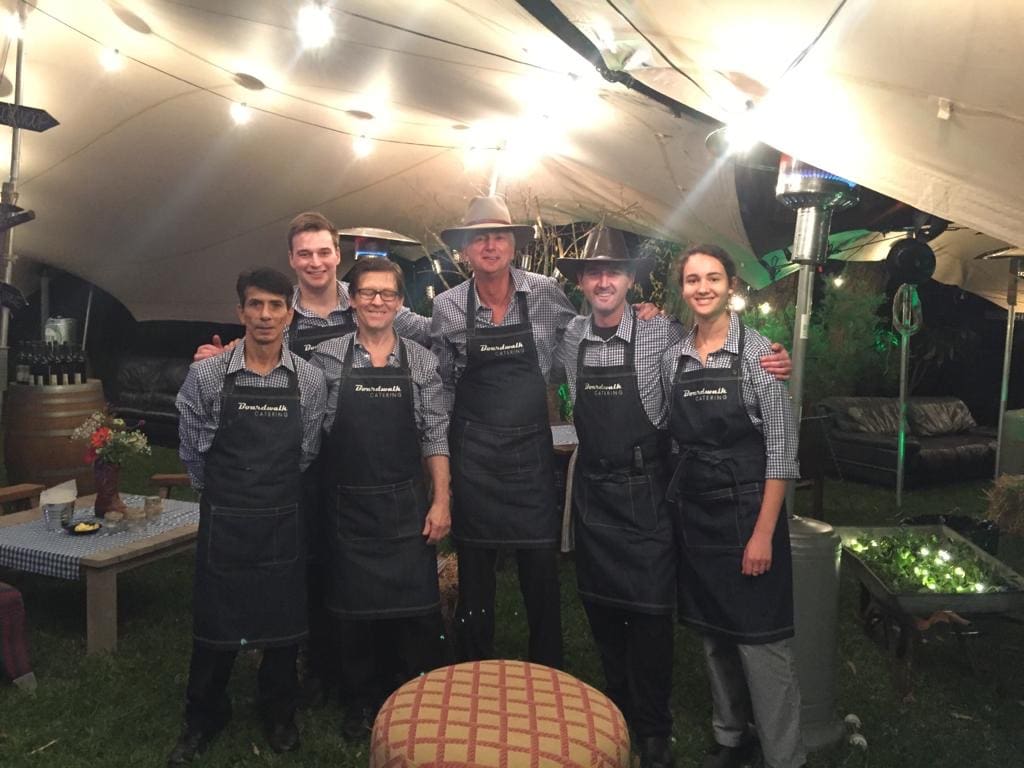 We cater for the following,
birthday party catering, including for 21st Birthdays and 18th Birthdays
wedding anniversaries
christenings
party catering Sydney
dinner parties
family lunches
long lunch catering
If you are considering home catering and would like to discuss your event with us, please do not hesitate to get in contact to discuss your options.