How to avoid wedding stress – our top 11 tips to a stress free Sydney wedding.
Planning a stress free wedding in Sydney is almost impossible. There are so many things to think of and consider. It is important to know your limits and if your budget allows, pass a little of the responsibility off to people who can help. Not only wedding planners and caterers, but friends and family who will be able to help with the planning and execution of your perfect wedding. These are our top 11 tips to reduce the stress for your wedding. There are heaps more, but for one reason or another, these made our list of the most important.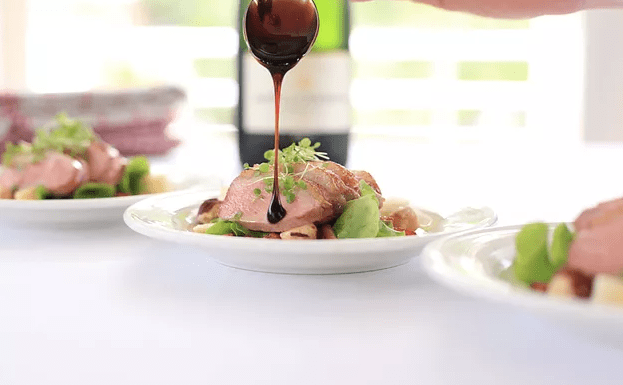 1. Consider the venue –
This is a big one. Your venue is one of the most important elements of your wedding. Ensuring it can accommodate all of your guests comfortably in the correct style and with your desired theming is important. When selecting your venue consider the following
Size – can the venue accommodate all your guests, is there enough space to have a sit down formal dinner or would you prefer a cocktail event?
Decorations – will the venue allow you to decorate / style the venue or do they provide this service
Catering – does the venue allow you to bring in your own caterer or do they have a list of preferred Sydney caterers.
Fees – does the hire fee include a full day of use or only allow the venue to be used for a certain portion of the day. Are there curfew times when you must be out of the venue. Are there additional fees such as security, cleaning charges or BYO catering charges.
Location – is the venue within comfortable distance of the ceremony or will your guests have to travel.
Parking – is there enough parking to accommodate all your guests.
2. Think about the time of year –
The season in which you choose to have your wedding will have a direct affect on the cost. Usually venues have peak season charges which can be avoided if you book in the off season. If budget is an issue we highly recommend that you enquire about an off season rate. As well as this it is good to work with your caterer or venue to source products which are in season. Not only will the cost be less for an item in season, the quality will also be superior.
3. Talk about food and beverage early –
This applies both to your fiancé and with the caterers. A lot of planning goes into a wedding menu. If there are specifics which need to be sourced, this takes time. You and your fiancé will have an idea of each others likes and dislikes and you can plan your menu selections around these preferences. Similarly with beverage, this can take a large amount of planning and organising. If you are having a catering company with a liquor licence provide the alcohol (like Boardwalk Catering) you can leave this part to them. If organising it yourself, you will need to think about service staff, ice, bar equipment and rubbish. All these elements are just common sense, however; it pays to discuss it early, get the beverage selection confirmed and cross one more thing off your list.
4. Review the guest list –
The guest list can be a huge source of stress for couples planning their upcoming wedding. Just when you think you have it sorted, your parents tell you about your long lost cousin who is coming and will be bringing their family!! Reviewing the guest list is a simple way to ensure it does not get out of hand. Finalising the guest list should be done approximately 3 – 4 months out from the wedding, that way you can send out invites and start working on table settings. Ensure you ask your parents and your fiancés parents whether they would like to invite some extra guests and plan accordingly. It is also a good idea to assign a ranking system for your guests incase you need to reduce the numbers (i.e. 1st for family, 2nd for friends, 3rd for work colleagues, 4th for your dog walker and so on)
5. Stick to your budget –
This is probably the biggest stress for brides when planning their wedding. To remain under budget there are a few points we should cover.
– DIY – styling, beverage and planning – just to name a few things which you can DIY for your wedding day.
– Don't overdo the guestlist – easier said than done but it can cost over $200.00 per person for a Sydney wedding. Just five people fewer on the guest list can save you $1000.00.
– Go to wedding expos – have a look in your local area or attend a larger wedding expo. They will have great contacts and suppliers who will be able to work with your budget.
-Consider an alternate day – LOTS of weddings occur on a Saturday, but if you are pushed for money a day other than Saturday can actually cost less. Have a talk to your suppliers and venue to discuss this further
6. Get recommendations for services –
Ask around to ensure you are getting the best deal. Check review websites and testimonials or just ring up these service providers and ask them to explain how they can help you. Its often good to talk on the phone prior to a meeting so that you do not go around having many photography meetings, wedding car meetings, florist meetings, etc. Another good idea is to check with your catering company or venue. Often caterers and venues have an extensive list of service providers who have worked with them before. This will help you as you, as you can be comfortable with the selection.
7. Have a trial run –
This goes for your hair, suit, tan, food choices, flowers, AV set up, cake. Trialing all these elements will ensure you know what you are going to get on the day. Caterers will often provide a tasting, but also check your flowers at a florist, ensure your suit fits and have a trail run for your hair and tan. Again that way, you know exactly what it will be like for your day. This helps minimise stress.
8. Details, details –
Detail planning is essential for a smooth wedding. You can do this yourself or get a wedding planner or coordinator. This will ensure all the details are taken care of. Outdoor lighting for the venue? Dietary requirements taken care of? Taxis booked for after the reception? All these elements ensure your wedding will be seamless and avoid you having to deal with these problems on your wedding day. Boardwalk Catering can organise everything to do with your wedding to ensure it goes off without a hitch.
9. Get inspired –
Reduce stress by getting inspired. Your wedding is meant to be a celebration for you. The planning process should be fun and enjoyable. You can get inspired from wedding magazines such as Modern Wedding Magazine and Complete Wedding Sydney. You can also look online to Pintrest and Easy Weddings. Even just searching the hashtag 'sydneywedding' on Instagram will bring up some inspiring results
10. Book early –
This applies to pretty much everything. Venues, caterers, especially for a summer wedding, can be booked out years in advance so come prepared with a back up date. The sooner you confirm these services, the less stressed you will be.
11. Have fun and enjoy the process –
sure wedding planning can be stressful, but you have to enjoy the ride cause you only do this once (hopefully). Bridezillas rarely get the exact result they were after, its much more fun to go with the flow.
If you need assistance with your wedding planning or would like to discuss a wedding, please do not hesitate to contact us.
Have a fantastic day.
Tim & Alli.