Corporate Catering Business Party Ideas
Boardwalk Catering knows how important catering for your corporate company events is. The next special occasion you host for your employees or clients will be a complete success with these ideas! Boardwalk Catering has catered to a range of different corporate parties in Sydney with our focus on quality, attention to detail and of course delicious corporate catering.
Corporate parties can be a challenge to plan, they must be professional yet remain fun and enjoyable for your staff. A corporate themed party will vary depending on whether you are hosting a function of employees or clients or both. You want to make sure you are giving the right impression to each party, whilst ensuring they are having an enjoyable time. We have put together corporate themed party ideas suitable for any corporation and any budget. There is going to be a few things you must consider before your corporate occasions, such as the venue, the catering (we personally recommend Boardwalk Catering!) the entertainment, activities, and invitations.
Sydney Corporate Catering Ideas
Team Building Function
Team building functions are a great way to build morale within your staff and increase the dynamic within your work environment. Ensure your staff are enjoying their team building time with delicious food and make sure their energy is at its optimum level to improve work productivity. We offer a range of all day conference menus, with delicious food options guaranteed to keep your employees happy.

Morning Tea
Many companies will host a morning tea every now and then to bring their staff together. Morning tea is a great, informal way to have a team meeting while enjoying the company of your peers. You can even make your morning tea a bit fun! With unique nibbles and fun buffet foods from a chocolate fountain to fruit platters. We also offer a range of drop off sandwich platters, quiche platters and pastries platters which are perfect for a corporate event.
Staff drinks
A large number of our corporate catered functions in Sydney these days are for staff drinks or internal drinks. Companies are finding that these types of functions can seriously impact employee relationships, productivity and work quality. We can provide everything from delicious roaming canapé catering to full bar set ups with glassware and alcohol or even a grazing station.

Offsite catering
As a Gold Licence catering company in Sydney we have access to the largest range of venues and options for offsite and external catered events. We can provide temporary kitchen set ups for these events or use onsite facilities (depending on the venue). Our event planners are able to work with your budget, guest numbers and expectations for the event to provide a range of venue solutions and menu options in order to suit perfectly.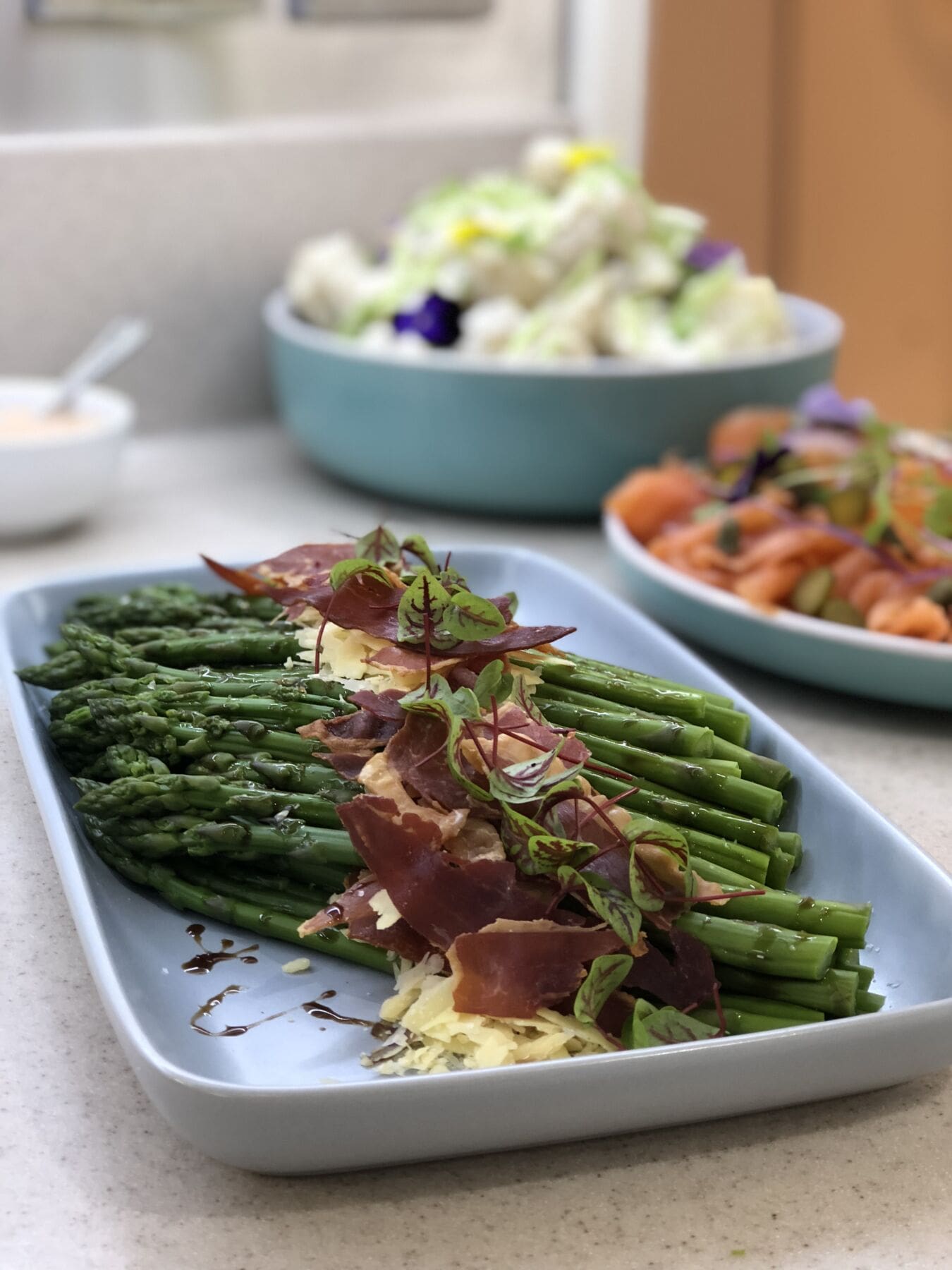 Contact Boardwalk Catering
If you are looking at hosting your own company corporate function, contact Boardwalk Catering. Whether its for a formal business meeting or a fun team building day with your internal staff, Boardwalk Catering has catered for a range of businesses and is more than happy to assist you with your next function!