Welcome to 2020.
Annndd we are back Sydney bringing you the finest corporate catering, wedding catering and private catering. This year is going to be an exciting year for Boardwalk Catering with the focus being on bringing the best catering possible to all our existing clients, as well as expanding our client base.
2020 Sydney catering:
The year is shaping up to look extremely busy with a number of weddings booked throughout the year as well as our regular corporate clientele who often require catering during the week. This coupled with our plan for growth will result in a busy mid-year and 'downtime' where traditionally has a reduced number of catering jobs.
Year in review:
We finished off 2019 with the launch of our brand-new website with many new features including downloadable menus, the best images we could find of our catering and reduced text to ensure our site is clear and easily read. In the near future we will be launching a number of new items on the site including a downloadable menu pack and new winter menus, so stay tuned. As well as this we will be adding to our latest events as our catering picks up over February and March.
Updated menus:
This year we have also reviewed our Sydney catering offering and streamlined our menus to include our best and favourite dishes from the past 5 years. As always we are focusing on fresh, seasonal produce as well as modern cooking techniques and attention to detail. Attention to detail is the key here and one of Boardwalk Catering's five core values. This is what sets us apart from other Sydney Catering Companies.
Tasting Space:
Our tasting space is complete with only minor adjustments still to make to suit each tasting. This space has been the brainchild of our Creative Director Alli who envisaged and constructed the space in our office. It is a great area for clients to come to Boardwalk Catering, meet our Directors and taste our catering. If you are considering your wedding catering from Boardwalk Catering, we offer a complimentary tasting which again allows you to meet us and taste our food. As well as this it allows you to talk about your wedding in more detail. Some people do not realise that we are a full-service catering company in Sydney. We have a liquor license so can provide bar set up's including alcohol. Access to a large range of suppliers including hire companies, wedding planners, stylists and DJ's. We also offer a range of other services which can be utilised at large and small events, especially weddings and corporate catering in Sydney.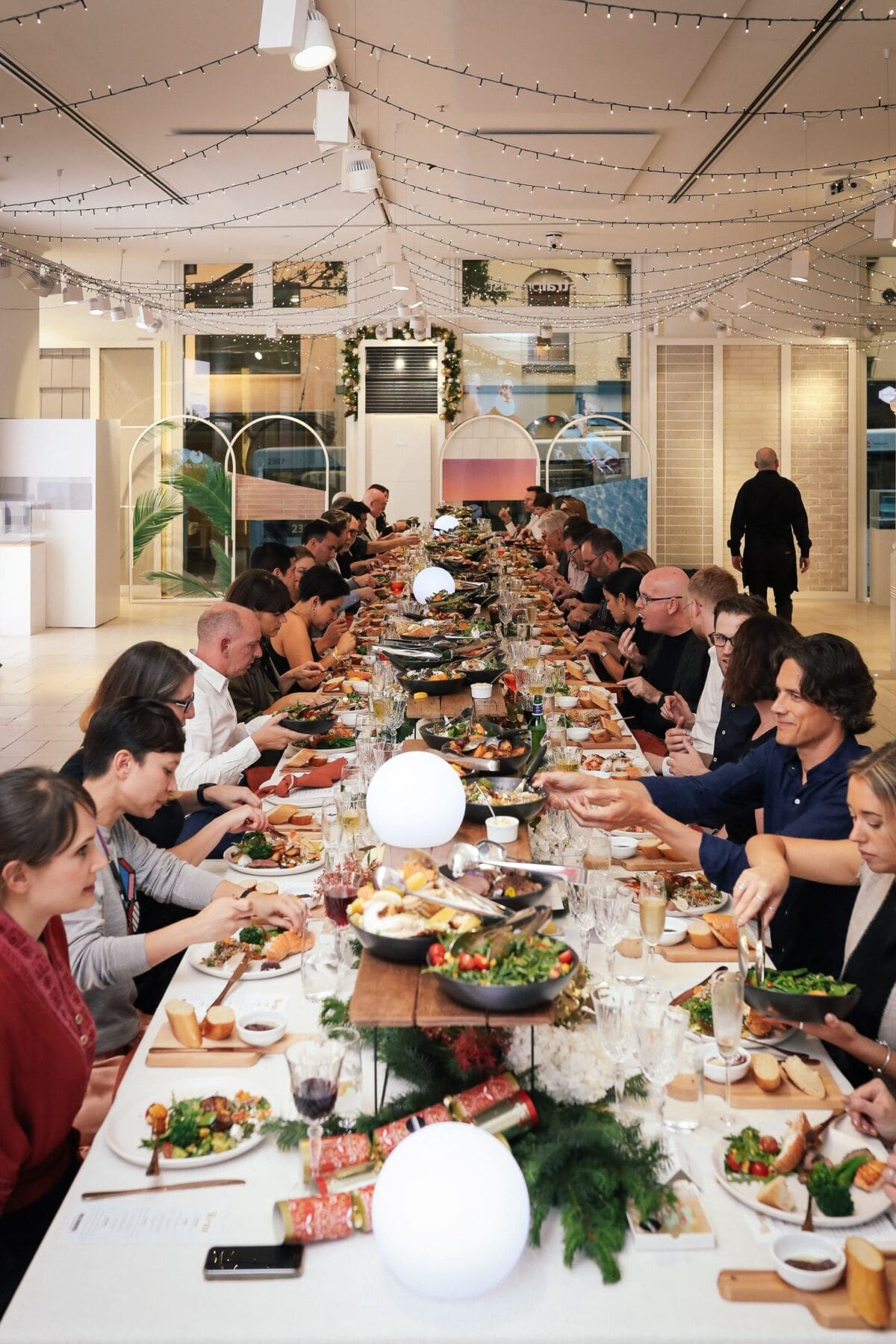 So welcome to 2020 Sydney and Happy New Year. Our blogs will be uploaded about once per week so please keep checking back in with the site. Also stay tuned for more developments from Boardwalk Catering.
Talk to us about your Sydney Catering:
As always if you have an event coming up or are requiring catering this year, please get in contact with us. We love to talk about events and would be more than happy to discuss your vision.