Sydney Wedding Catering – amazing food stations by Boardwalk Catering
Getting married in Sydney or for that matter, in any city; can be a stressful undertaking. Take it from Alli and I who are planning our own wedding at present, there is a lot to organise. There are many elements which all come together to make the perfect, or not so perfect wedding. Don't get me wrong, as long as you have your close family and friends by your side and actually end up married at the end of the day you are going to have a good time. It is however; the smaller details which help make a wedding more memorable and the best day of your life.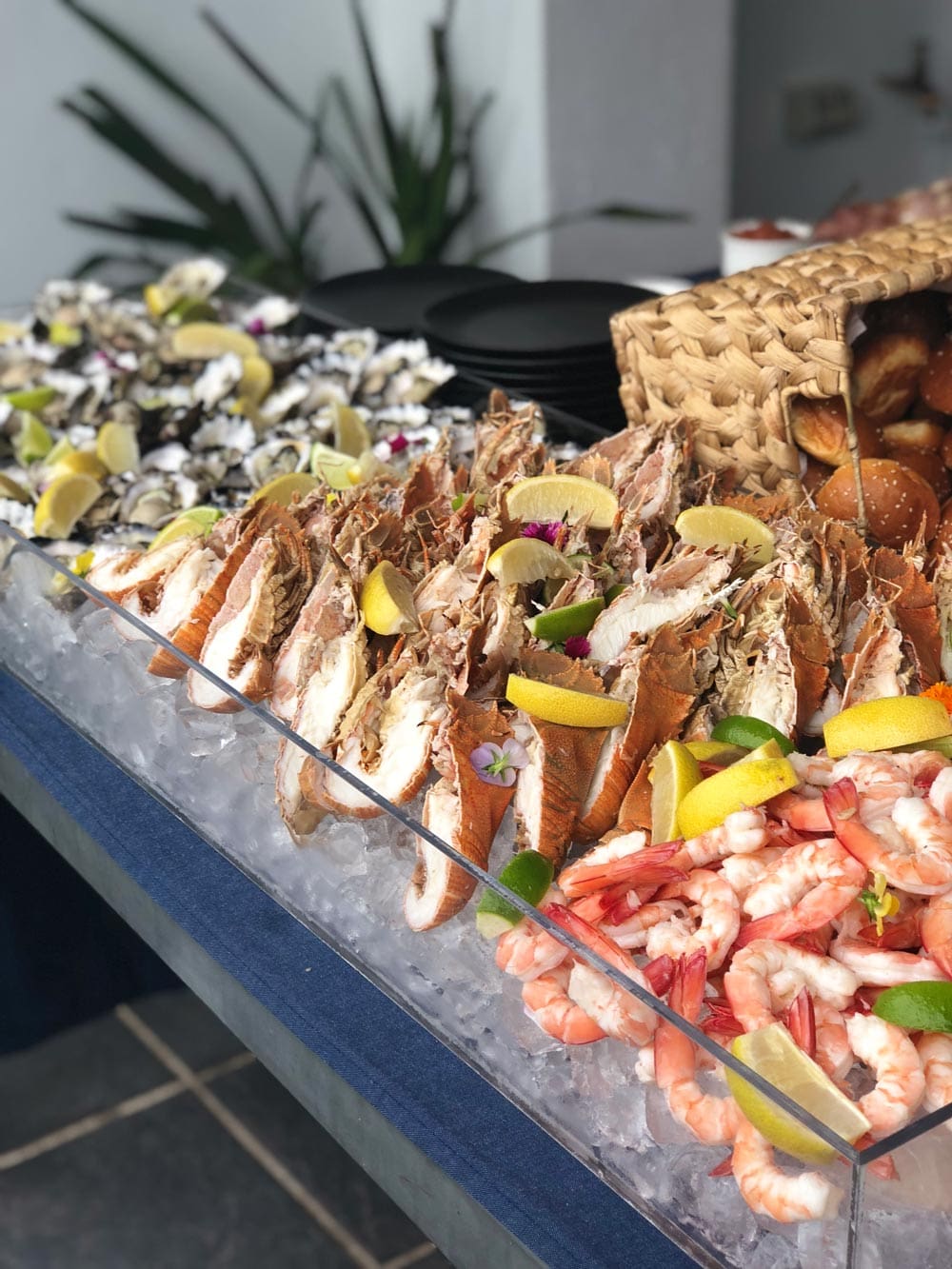 At Boardwalk Catering, we are experts in wedding catering in Sydney and allow you to enjoy the best day of your life with professional service, amazing food and other quality suppliers which we work with. We can handle everything from events where we just look after the food, to full wedding management including beverage, food and coordination with other suppliers such as stylists, florists and DJ's. This peace of mind where we are able to handle anything you need is what sets us apart from other Sydney catering companies.
One of the main trends which has presented itself over the past two to three years in Sydney is food station catering. Popular for our wedding clients, corporate event catering and even on the superyachts which we cater on, food stations are a theatrical and unique way to feed your guests. Food stations allow your guests to choose what they would like to eat on the evening by physically visiting the station and being served by one of our friendly staff or of course, helping themselves. This works well when our clients select a number of different stations to set up around the event venue and guests can almost eat their way around the room! What this does is keep the event interesting as people are able to interact with the staff on each station and chat to other guests about what they have tried or might like to try.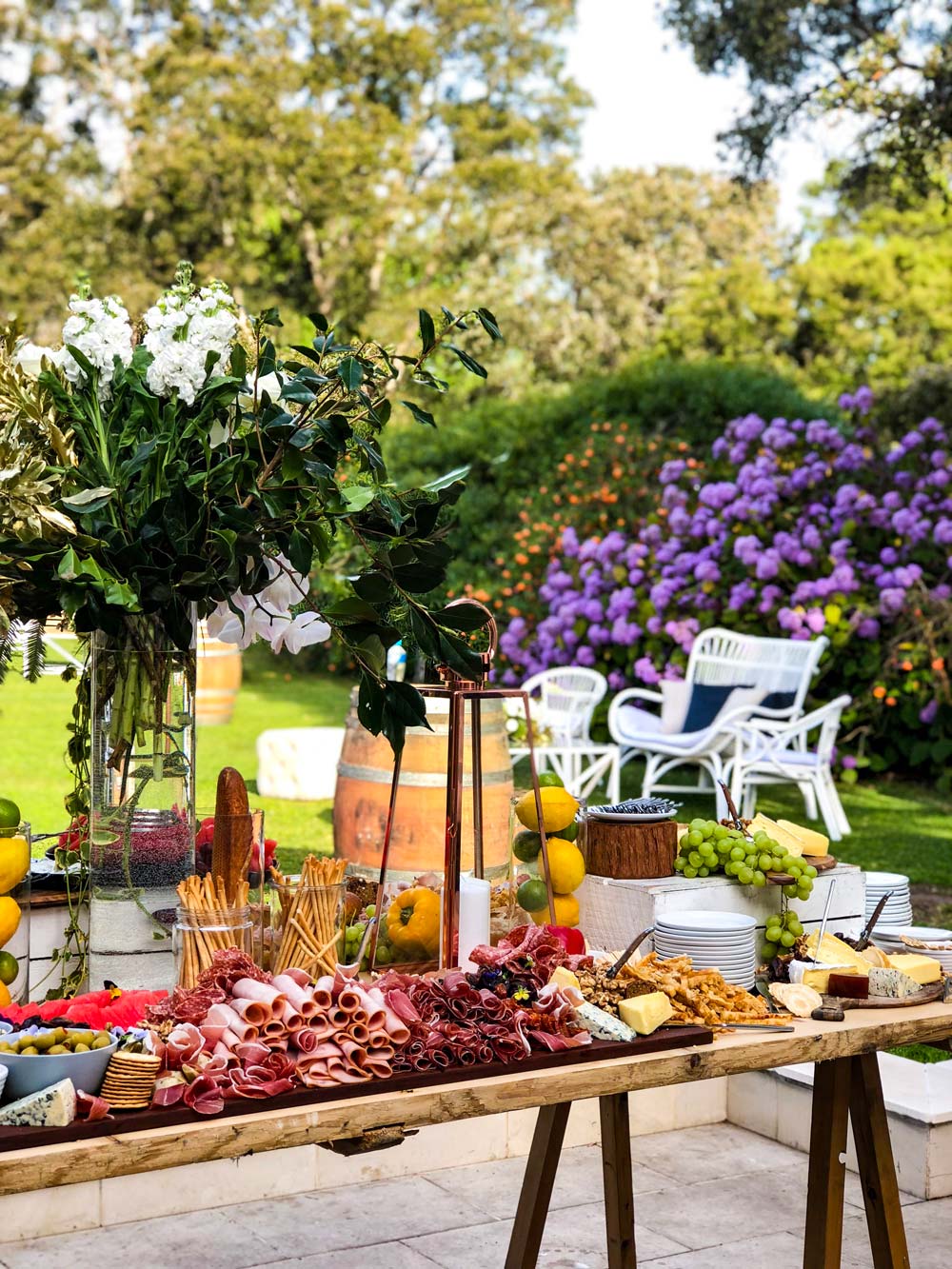 Although food stations can cost a little more (due to staffing requirements and set up time) they are competitive with our current prices and add something unique to your event. They can also minimise your need for entertainment as the entertainment is actually the food!
Boardwalk Catering has a number of food stations which we regularly cater at events with. These of course vary from event to event and the individual requirements of each event (for example – dietary requirements) Most food stations (especially for weddings and corporate events) can be adjusted to suit dietary requirements and preferences (for example – including gluten free rolls and mushroom patties on our slider station to accommodate both gluten free and vegetarian guests).
Boardwalk Catering is constantly updating our food stations menu to include the latest trends of Sydney. Our current list of food stations for weddings and corporate events is below.
Seafood Ice Bar
Fresh seafood (oysters, prawns, Moreton bay bug, lobster, octopus) presented on 1.6 meters of crushed ice with various accompaniments. Boardwalk Catering can also reduce the seafood to include just freshly peeled prawns.
Oyster shucking station – Personal oyster shucker
Your own personal oyster shucker opening a range of fresh oysters to order for your guests. This station also includes a range of oyster dressings and sauces which guests can help themselves to.
Whole Honey baked leg ham
A whole easy carve ham (approximately 8kg) which has been glazed in our signature honey glaze. This can either be presented sliced, or whole for guests to slice themselves. It includes a range of relishes & mustards and soft damper rolls.
Dumpling Bar
Your own personal chef steaming handmade dumplings fresh to order. This station includes full steamer set up, bamboo fencing, banana leaves and a range of sauces and dressings to accompany your dumpling selection.
Build your own slider station
Brioche slider rolls, charcoal slider rolls and damper rolls presented with a selection of fillings which can include fresh cooked Angus beef patties, mushroom patties, smokey pulled pork and beef brisket as well as cheddar cheese, sliced lettuce, red onion, mayonnaise, bacon, avocado and even herbed shoestring fries.
Cheese Station
A huge selection of crackers served with local and international cheese, fruit paste, dried apricots, dates, walnuts and quince.
Paella station
Our paella is cooked fresh onsite in front of your guests from start to finish and then served fresh from the pan. It's theatrical nature and unique presentation and design is what sets it apart from other food stations. We have a range of flavours to choose from including chicken and chorizo, mixed, seafood and also vegetarian. This station works well when you have a lot of people to feed as the pans get larger as the number of people increases. We are talking 300 people out of a single pan.
Pasta Station (please choose 3). Freshly cooked pasta dishes which guests can help themselves to.
– Chicken and pesto penne (cold)
– Melted salmon and dill penne (cold)
– Spaghetti Bolognese (hot)
– Fettuccini boscaiola (hot)
– Orecchiette with chorizo and field mushrooms (hot)
Antipasto grazing station
One of our most popular stations for the start of weddings as there is a massive range of antipasto, sliced meats, cured meats and olives all served on our massive one meter boards.
Dessert station
Our dessert station is a fun way of displaying our canape desserts for guests to help themselves. We can do a range of different desserts or a selection of a few. These stations can be made theatrical by having one of our chefs behind the station creating the desserts. Think blow torching meringue, adding gold leaf and filling chocolate tarts to order!
It doesn't really matter which direction you take with your wedding catering. Just make sure that all the details are taken care of and that you and your fiancé are happy. After all that's the most important part of any wedding.
Happy wedding planning Sydney.