Things to consider when hosting your engagement party.
For some, hosting an engagement party can be a difficult task. There are so many elements to organise and oversee. How much food and beverage should we have? Who should we invite? Where should we have our engagement party? Should we get a caterer.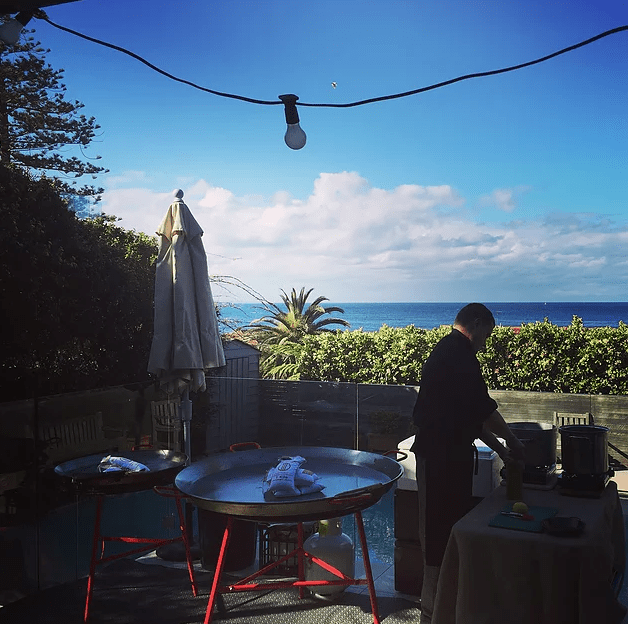 These are all great questions and all depend on a number of factors including budget and personal preference.
Budget:
The cost of engagement parties varies significantly. This is due to the guest list, what food and beverage options will be available, where the party is held and if there is any styling involved. Of course, the budget can be stretched further by organising all this yourself with friends and family. Cakes can be made by friends, beverage can be ordered privately and the food can also be taken care of. However, people don't realise how much time all of this organising takes and often don't leave enough time to get it all organised. This leaves them running around on the day instead of enjoying it. This is where catering could be an option.
The venue is usually quite a significant amount of the budget. Engagement parties are generally less formal than the wedding and therefore less spend is required than on a wedding venue. A huge trend which we have been seeing lately is engagement parties at surf clubs or sailing clubs. These groups generally have halls or event spaces which they hire out to the public. They are generally very affordable for a realistic budget and provide a comfortable, functional space to host the event. Your local area is a good place to start or give us a call and we will be able to recommend a suitable space for you. Another option is to have your engagement at a family members or friends place. This is economical as it removes any venue fees but does mean that there will be more cleaning up after the event. Other options to consider include church halls, community centres and even local beaches and parks. Again, there are pros and cons to each venue type and location so it's a good idea to discuss this with your fiancé and if you are getting a caterer involved, them too so that they can guide you in the right direction.
Beverage:
Beverage, some would argue one of the most important parts of an engagement party. The style of the beverage should reflect your own personal style and likes, however still allow your guests to find something which they like. Boardwalk Catering and other licenced beverage caterers offer a range of beverage packages, which are suited to various budgets.
Some people like to have a cocktail on arrival which is a nice touch. Others prefer a BYO event which helps to keep the cost down and makes the event more casual. If you are considering a beverage package, we suggest at least two types of whites, one type of red and three types of beers including a light beer. These can all be customised to your individual tastes and preferences or we also have tried and tested wines and beers which are sure to please. Most beverage packages also include soft drink and mineral water.
Either way you choose to go with beverage, its important to remember glassware as this can make a huge difference. Expensive wine out of a plastic wine glass just doesn't taste the same. If your budget allows, consider getting some glasses as they are actually quite affordable and will elevate the event further.
It would also be worth considering the staffing options for the bar. If you are using plastic glassware having a RSA qualified bar staff member to assist with cleaning up and serving drinks is invaluable as it reduces your workload after the event. Similarly if hiring glassware, bar staff ensure everyone is looked after and all glasses are rinsed clean at the end of the event so that they can be delivered back to the hire company. Depending on your number of guests we can assist with ensuring you have the correct number of staff.
Food:
It is important to consider food that is of appropriate taste, quantity and style to suit the event and its duration. This is where we can also help. We have a range of different menus, from canapés to buffets to paella which suit various types and styles of event. Our Executive Chef can also fully customise a menu to your specifications including your budget.
Having the appropriate quantity of food is important as no one wants their guests to go hungry. The hugely popular paella is a good start to a menu as it gives a substantial, theatrical option which people love. Depending on your expected event duration, another option is a whole glazed ham station which can be set up before we depart or for the whole event. This gives any guests who are hungry, the option to slice their own ham. We set our ham station with soft bread rolls and a variety of mustards and chutneys.
Another popular option at present is food stations. These are more expensive than a buffet, however; add a great theatrical element to the event. We have a large food station menu which can be customised for any event. Think build your own burger stations, massive antipasto tables and dessert tables with lolly jars, fairy floss and chocolate fountain.
If you have something in mind, or still aren't sure what to choose, get in contact and we can guide you in the right direction.
Styling:
Styling is not essential, however if your budget allows we would recommend it. Styling brings everything together for an engagement party. It can also make a venue, which perhaps didn't look that great, look fantastic and welcoming. After being in the industry for 10 years Alli and myself have formed a huge network of suppliers who can assist with styling your event.
A word of warning though, if you are planning to decorate or style, ensure the venue will allow it.
What ever your choices for your engagement party, the trick is to ensure they reflect YOU and your fiancé. As well as this, ensure you stick to your budget. If you are having trouble or would like to discuss an engagement event, please don't hesitate to contact me.