The Boardwalk Catering beginners guide to wedding planning in Sydney.
Planning the most important day of your life takes time. Luckily, with the current COVID-19 restrictions, time is something which most of us have up our sleeve. Consider taking some time over the next few months to put in place some plans for your upcoming wedding. This is the Boardwalk Catering 'Beginners guide to wedding planning'. It is a basic run down of what to consider when planning your wedding.
Although every wedding is unique, at the end of the day the 'bones' of a Sydney wedding is surprisingly similar (also remember you have to end up married at the end of the day). Your wedding day is about putting your own personal style on a magical event.
I have put a few photos from our wedding through this blog to show you Alli and my personal style and the choices we made for the wedding.
Date of the wedding
This sounds like an easy one, but could possibly challenging considering we aren't currently sure when the COVID-19 restrictions will ease. Potentially consider a season, and then focus on an actual date once you have a better idea on the situation.
To note when selecting the date of your wedding, shoulder seasons and winter weddings can often be a little cheaper than a summer wedding as venues are looking to fill these dates when it is quieter. This also applies to dates other than Saturdays which some venues discount.
Alli and I were married in May in Autumn in Sydney. The day was beautiful but the evening was a little chilly. We just solved this by having a clear marquee over the outdoor section of our venue which helped keep the heat in and everyone comfortable.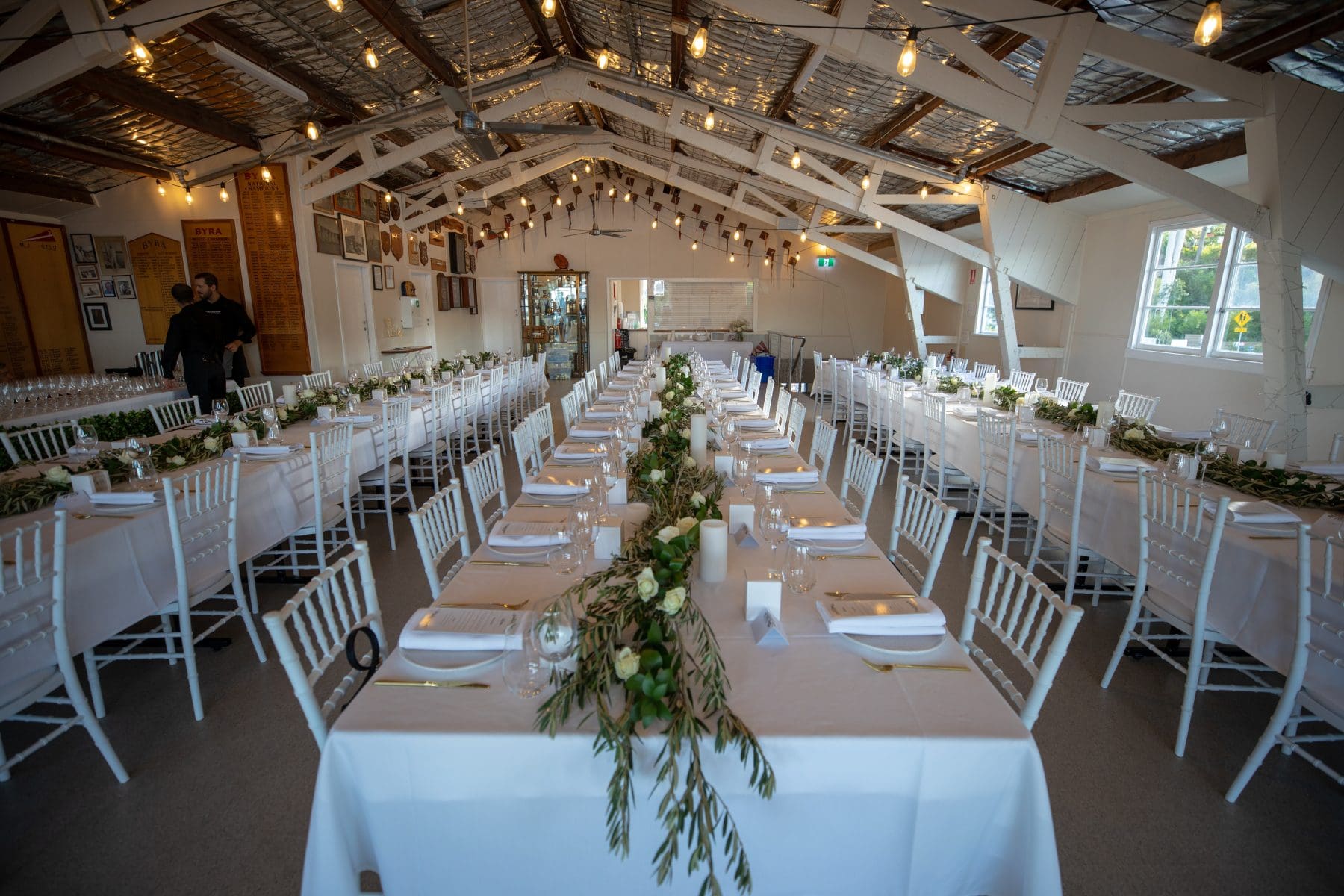 Budget
Again, sounds easy, but you will be surprised how fast costs add up. We have catered small weddings with very small budgets but also larger weddings with hundreds of people (the more people means a larger budget will be needed).
Catering and venues often form the largest part of the budget especially if including alcohol in this. Photography, live bands and flowers tend to be next on the most expensive list. The least expensive items are generally the celebrant and DJ however; don't skimp on these as a quality marriage celebrant and DJ really does make all the difference to the feel of the wedding. There is nothing worse than an empty dancefloor or a ceremony that doesn't suit your style.
At Boardwalk Catering we have some great money saving tips such as menu choices, BYO alcohol and access to quality, affordable suppliers who will help make your day amazing.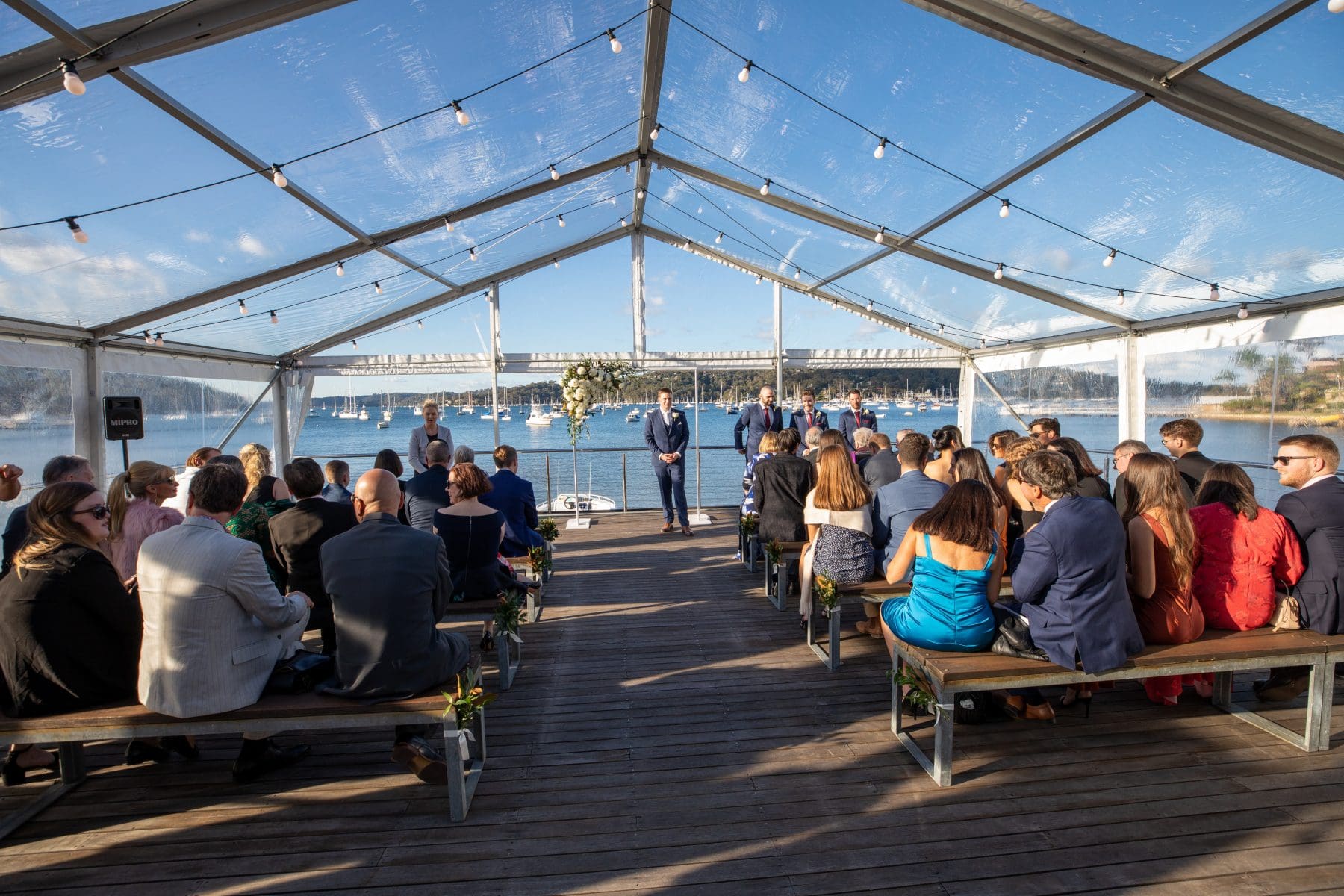 Guest list
This directly relates to how much a wedding will cost. More people equals more mouths to feed, more staff required to serve, more drinks, larger venue – the list goes on. Once you have decided on a budget, you will have a clearer understanding on how selective you need to be.
Different venues have different capacities also, so talk to us about some options when planning. Perhaps a canape style reception will allow you to invite more people than a plated menu and translate into savings for your budget also.
Invitations
Save the dates and invitations are more expensive than they look. Consider if you would like your invitations designed or even hand written. (we have some suppliers who can do this) Also consider if you would prefer to do this yourself or even order off a website such as Vistaprint. Again, it really depends on your personal style and budget.
Ceremony
Church ceremony or at the venue, or even somewhere else. We know couples who have rented super yachts for their wedding ceremony and reception. Similarly, we know couples who did their whole ceremony and reception at the one location.
A number of wedding venues in Sydney have options for this where the ceremony can be held on the grounds and then the reception in another location at the same venue. Saves on cost, but also lets the guests settle in well. At the beginning you will just need to decide on where you want your ceremony, but as you plan more, you can decide on the finer details here such as number of bridesmaids and groomsmen, music, layout, celebrant and run sheet.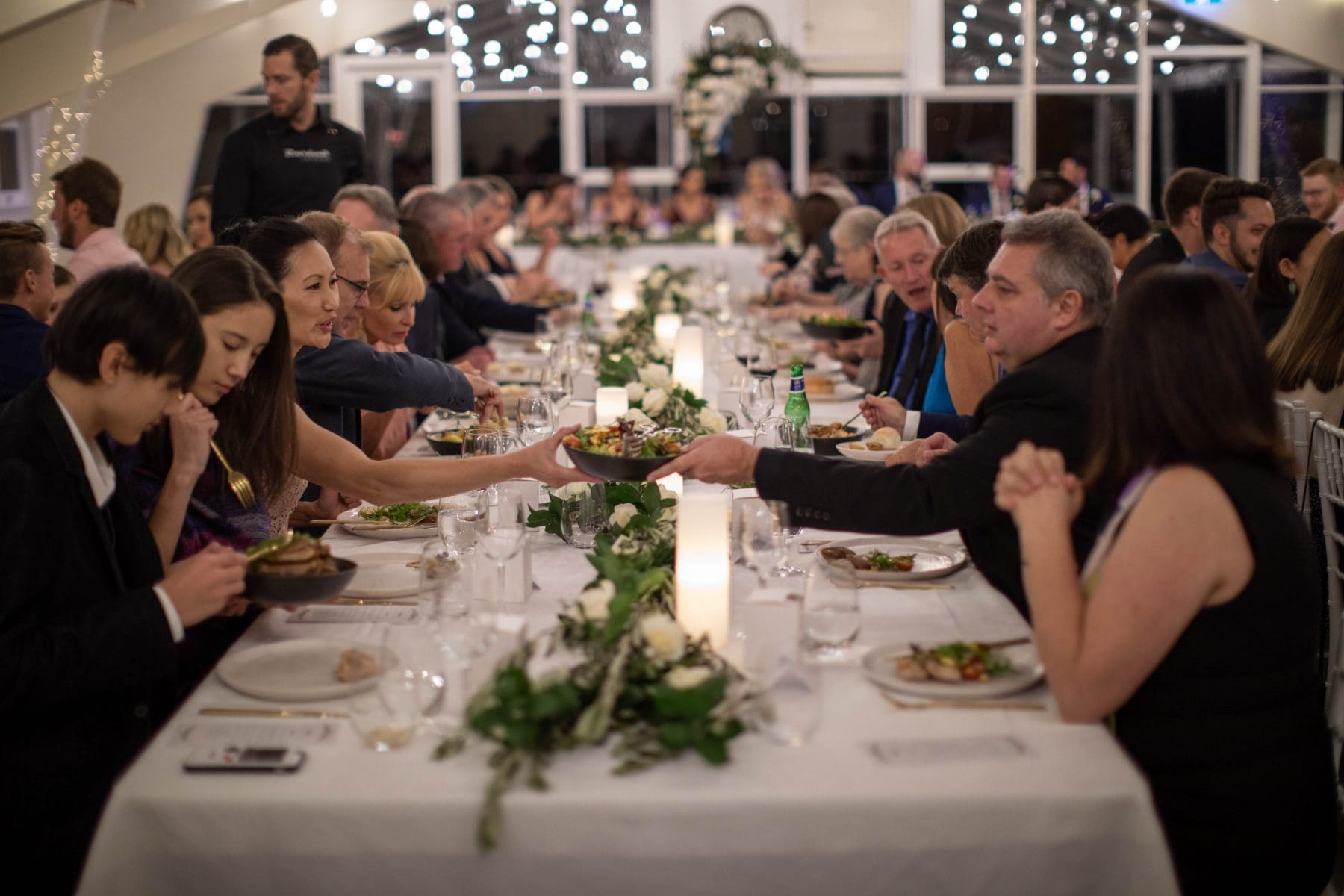 Reception
This is where Boardwalk Catering excels. As a Gold Licence catering company, we can cater in a range of different venues in Sydney. We are also able to work with you to find a menu which suits your budget, style, preferences and vision for your wedding. We provide a complimentary wedding tasting where we invite you to our production kitchen and tasting space and you can meet with us to taste some food and talk about your wedding planning.
The reception element should also consider drinks (we can provide or you can BYO to some venues) the venue selection and the required hire. Some venues provide dry hire which means that you need to bring in everything (tables, chairs, linen, cutlery and plates) others have a range of items which are either included or can be hired through the venue.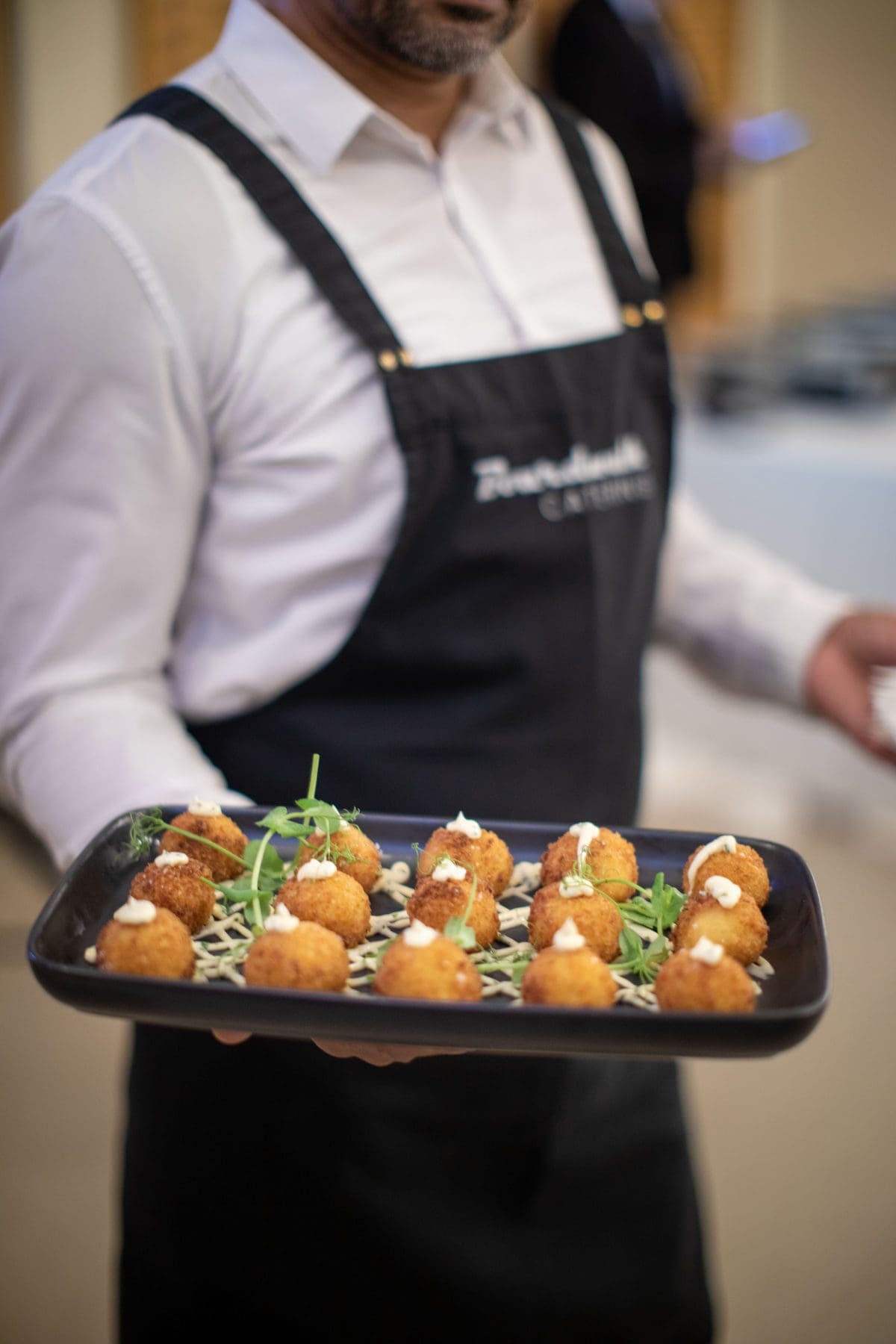 Music
This includes music for pre, during and post ceremony. As well as music for the reception and dancing. This can be as simple as an iTunes or Spotify playlist but many couples consider live bands or DJ's which can be perfect to set off the dancefloor. It really does depend on your own personal preference and budget. There is really no wrong answer.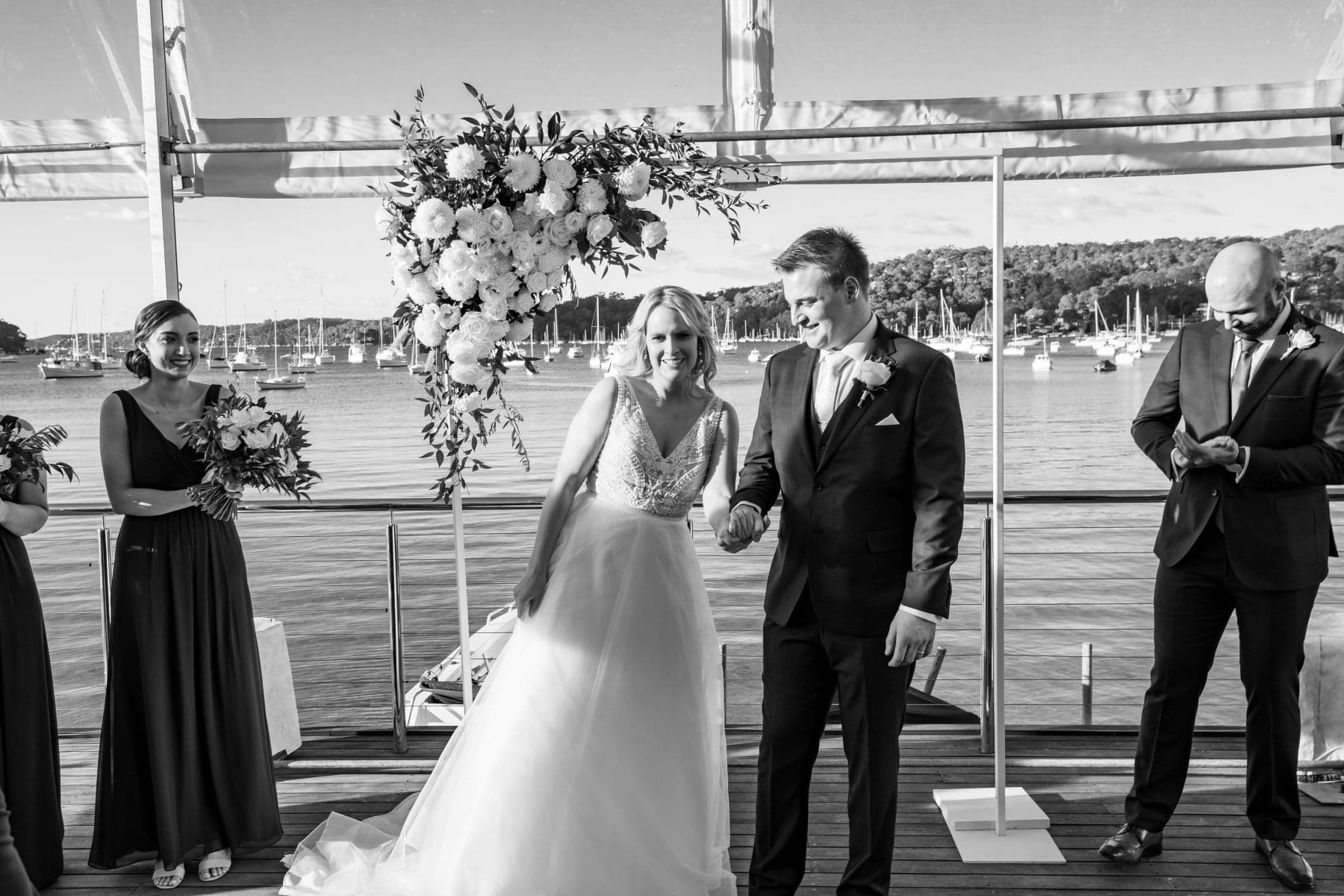 Photographer
Photographers are a perfect way to document your wedding day. When considering photographers, ensure you look at their previous work and style and make sure that they suit your vision. The photos which are taken on the day will be shown to many people over your lifetime and so you need to be happy with them. You could also consider a videographer which can provide some fantastic memories and capture elements which photographs miss.
Flowers
Completely dependent on budget and personal preference flowers can form a very large wedding expense. Venues with an outlook or windows can require less decorating and save you money in the long run. Flowers are seasonal so consider this when discussing with your florist. Also consider the bouquet and grooms & groomsmen buttonholes when planning flowers. You are also able to do this element yourself, but please speak to us first as it was a lot of work to get it done properly.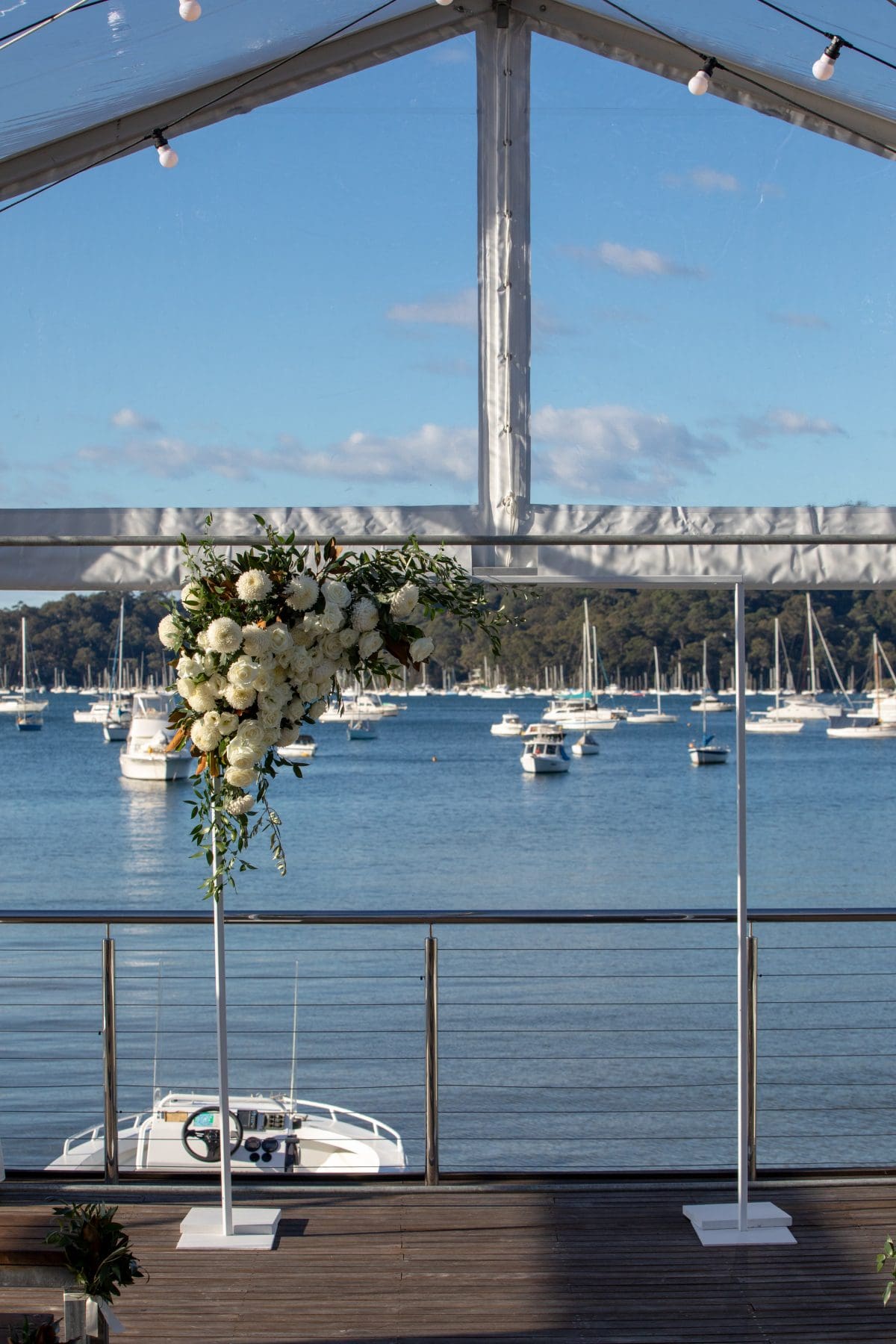 Dress
This covers not only the dress code of the wedding (largely also determined by the venue – i.e. not black tie for a beach wedding) but also the wedding dress and suits. The formality of the venue as well as your style will determine the dress code.
Other
This covers everything else and includes transport/wedding cars, accommodation, wedding cake, honeymoon, hair and makeup, the list goes on. It's also a good idea to have a spare 1-2k to accommodate any extras which may come up during the planning process.