What drinks to serve at your wedding
We wanted to put together a quick reference guide to make it a little easier for couples to choose what drinks to serve at their wedding. Boardwalk Catering has a range of beverage packages and consumption lists which can be selected as part of our catering. We also offer complete BYO packages where our couples can bring their own beverages which we can then serve. Depending on the prior arrangements we have, we can even store and chill your beverages in our cool-rooms and then bring them on the day of your wedding. This minimises the amount of ice required and also means that our staff are doing all the heavy lifting!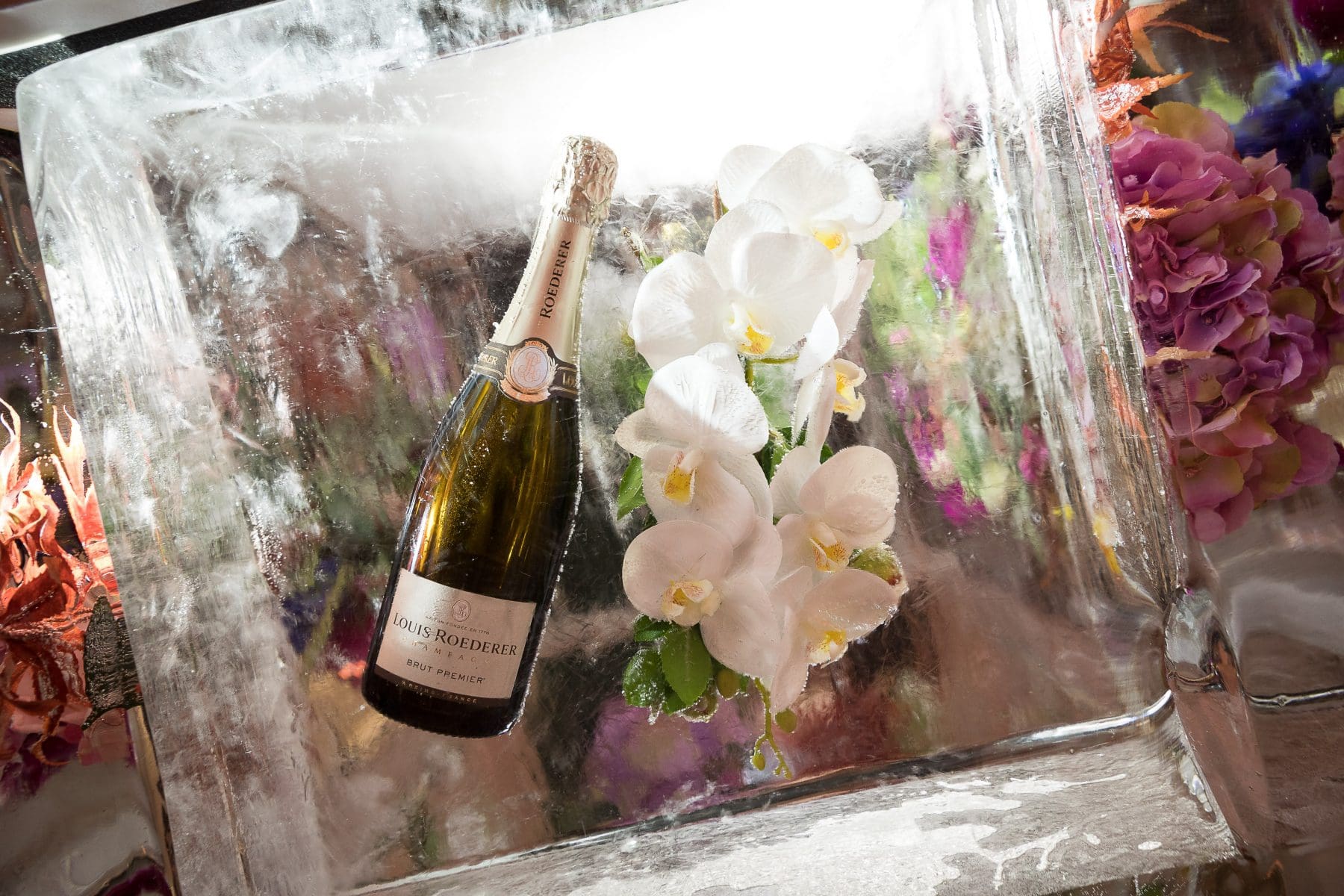 Your drinks menu should reflect your personal style and the style of your wedding
Wedding drinks tend to reflect both the bride and grooms' style & preferences as well as the wedding venue or location. They can set the tone for a wedding and if not done properly can really put a dampener on people's spirits. Read: There is not much worse than running out of drinks at a wedding. There is a lot to consider when choosing your wedding drinks including the weather, what food is being served and even how much beverage you will need.
Wedding beverages and drinks are entirely a personal preference. At Boardwalk Catering, we think that you should serve drinks that you like (after all it is your wedding day). This doesn't mean that there aren't some basic principles to follow to ensure there is something for everyone at your wedding. Generally, people stick to what they know, so there is some merit in selecting consistent mainstream brands. A simple selection of wines and beers that people know is often more enjoyable than a complex selection. People are there to celebrate with you, not for a wine tasting or to discover a new shiraz-cabernet blend.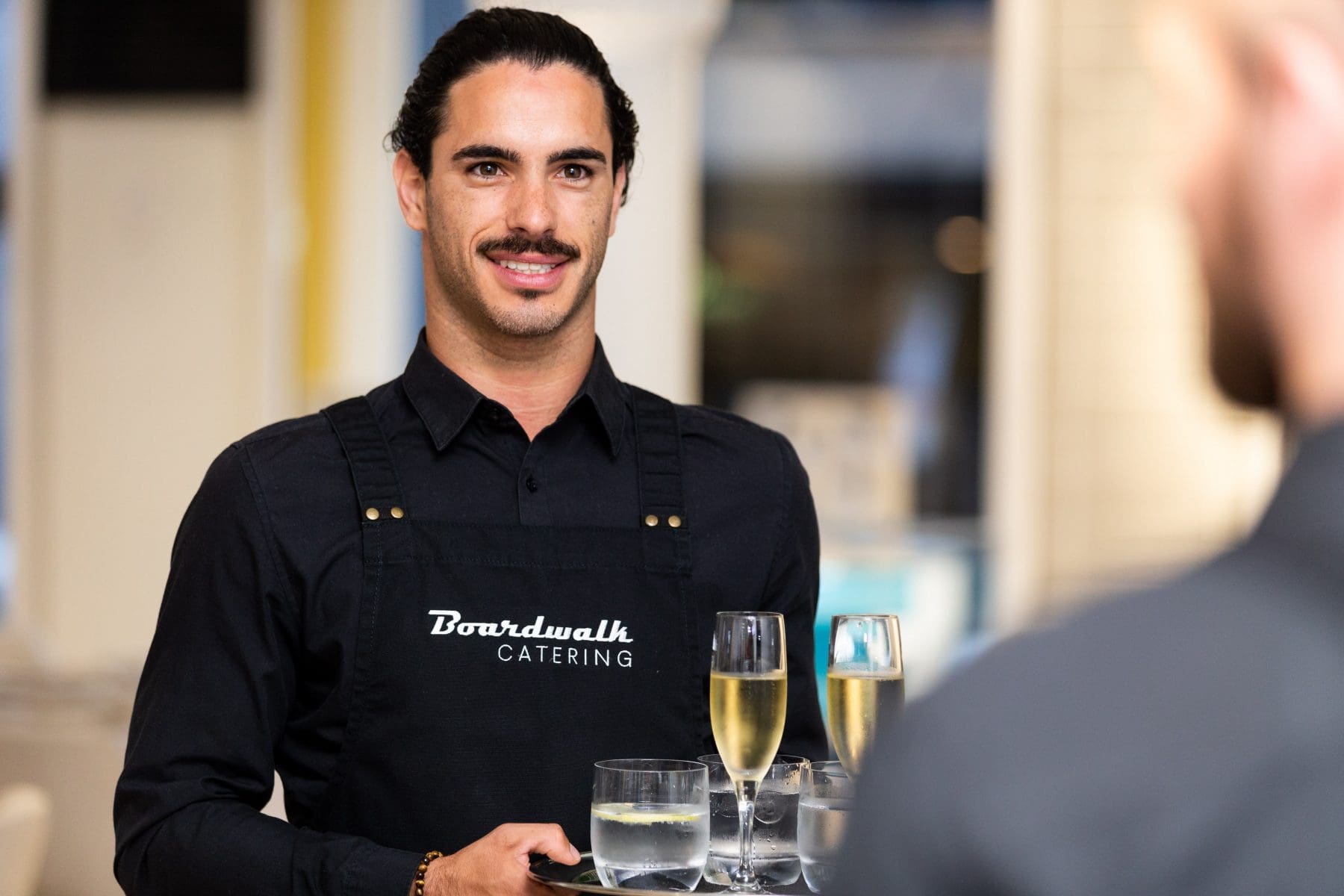 The Boardwalk Catering recommended wedding drinks menu
3 beers – including 1 light beer, 1 standard well known, and if you like one craft beer
1 type of sparkling – could be champagne or prosecco (if the budget allows) or a sparkling wine
1-2 red wines – (we like a Shiraz and a Cabernet Sauvignon)
1-2 white wines – (we like a Chardonnay and a Sauvignon Blanc)
A selection of soft drinks, sparkling water and iced tap water.
Ice – regular ice for chilling beverages
Optional extra ideas for your wedding beverages
Cocktails, fruit punch and San-pellegrino sparkling fruit beverages all offer something a little different to your guests. Sparkling fruit beverages and non-alcoholic punch can also help people who aren't planning to drink (designated drivers, pregnant women) to get into the party spirit. It's also important when serving alcohol to allow guests access to drinking water. This can be generally in the form of a water station but can also be jugs of water on each table, or roaming waiters topping up glasses.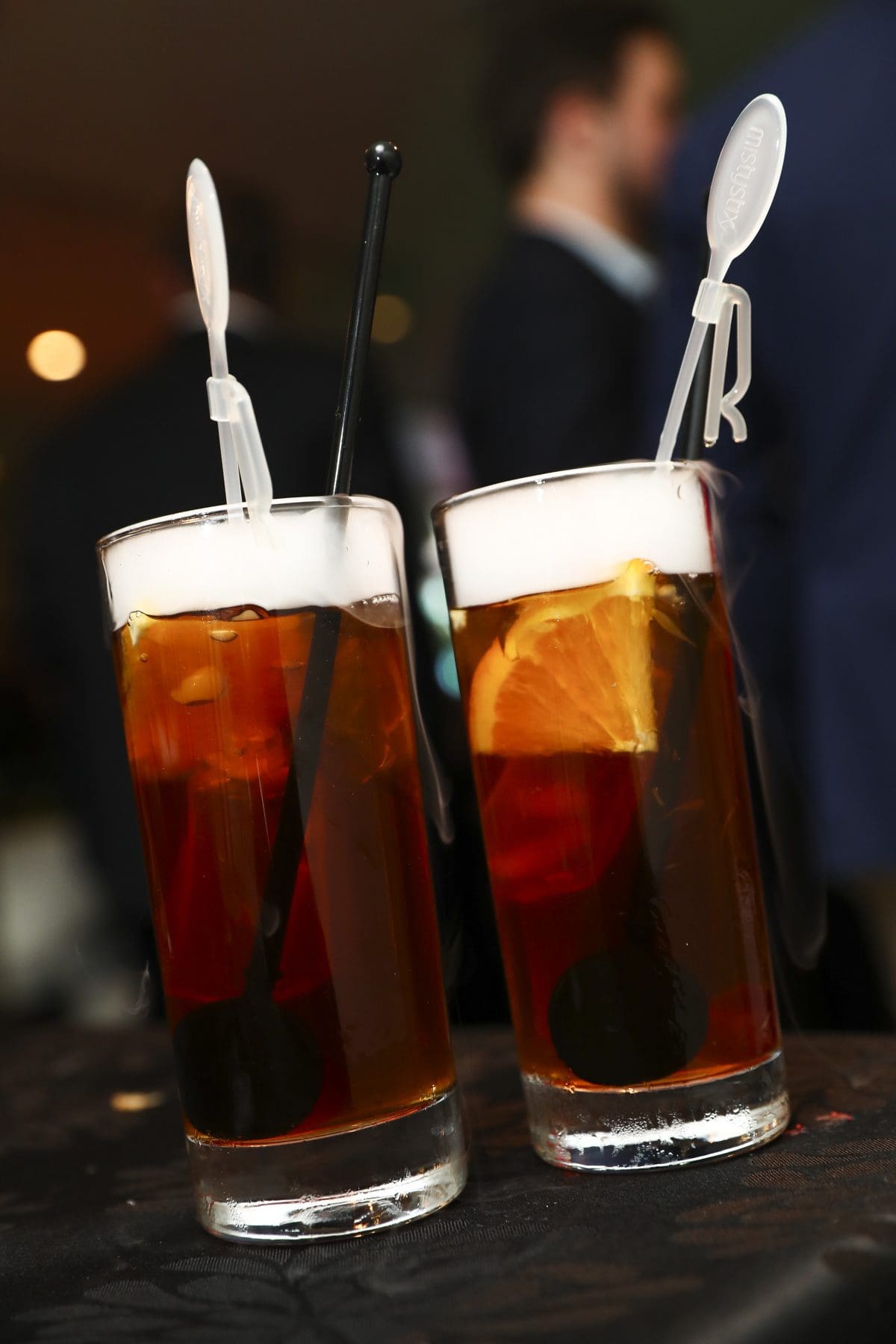 A few things to note when planning your wedding drinks
Consider the weather for the day of your wedding as well as the season. A summer wedding on a hot day is likely to see more drinks consumed than a winter wedding or cooler day. This also goes with the amount of ice required, if it's hot, you are going to need more bags to keep everything chilled.
Another element to consider is the menu and what dishes will be served. Whether it will be alternative serve or a single choice of main is also a factor here. In general, the way to go is with red wine for meats, and white wine for chicken and fish. This is a good rule of thumb to ensure you have something which will suit the meal. You can always talk to your caterer or venue to discuss what they would recommend as well.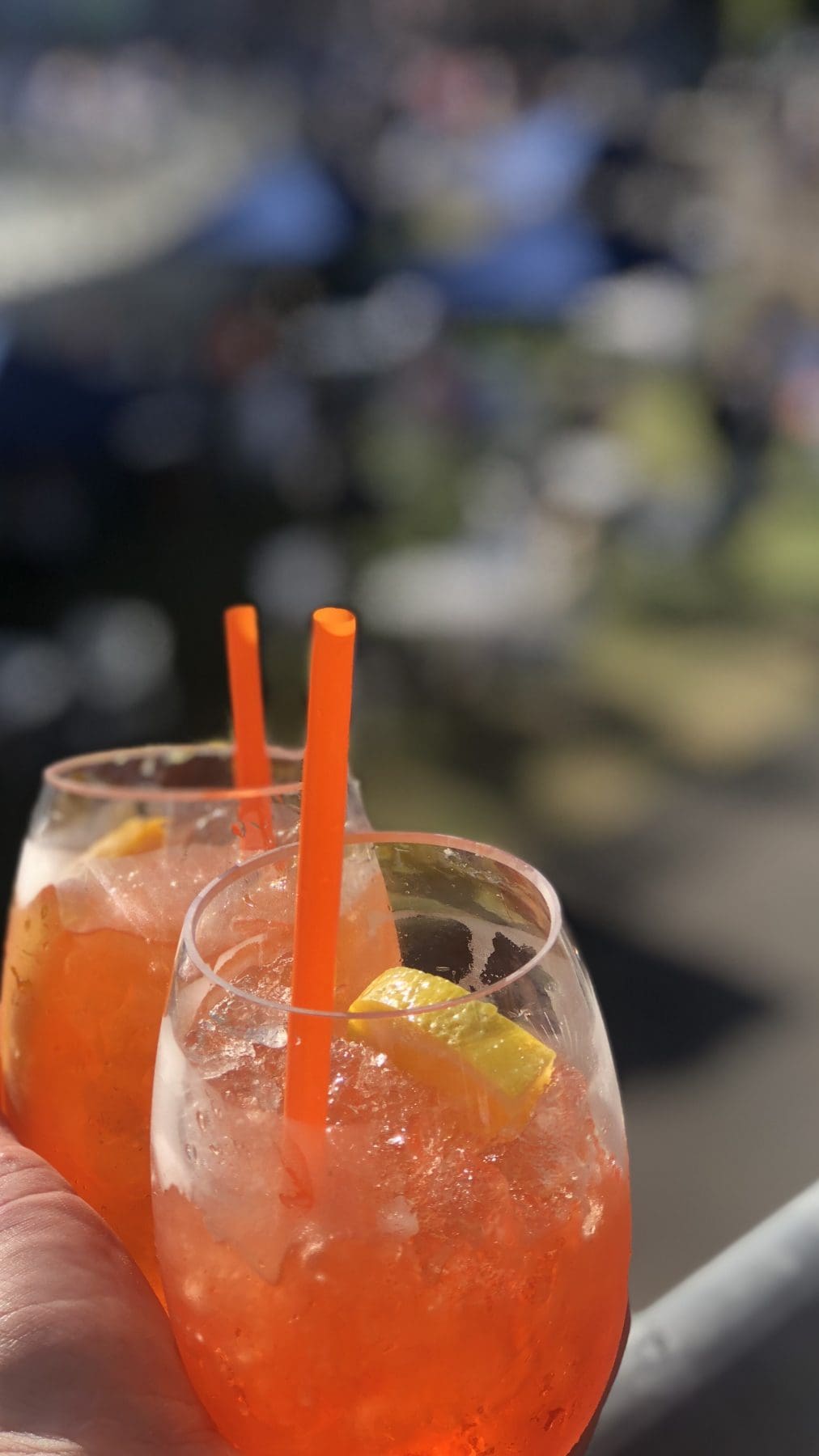 BYO wedding drinks
If you are planning on BYOing your own wedding beverage, have a look for specials at larger alcohol retailers. You are often able to find some great bulk buy specials in the lead up to your wedding. You will need to check to see if your venue will allow this, or chat to us so that we can recommend some great Sydney venues.
As well as this, check if where you are purchasing your alcohol from has a returns policy. This means that you are able to return and get a refund on the alcohol that you don't drink (ensuring it adheres to the return policy). Let your bar staff know so that they can ensure they only open and chill what is needed. They can manage the beverage carefully to ensure you can get the maximum return.
The Boardwalk Catering wedding beverages difference
Boardwalk Catering has a NSW caterers liquor licence which allows us to serve alcohol at events. We offer a range of beverage packages which are based on a per person price per hour. This means that we can provide a range of beverages, ice, full bar set up (including crisp, floor length white linen) and RSA qualified bar staff to serve. We also offer bar set up and staffing solutions on their own, allowing our clients to BYO beverages.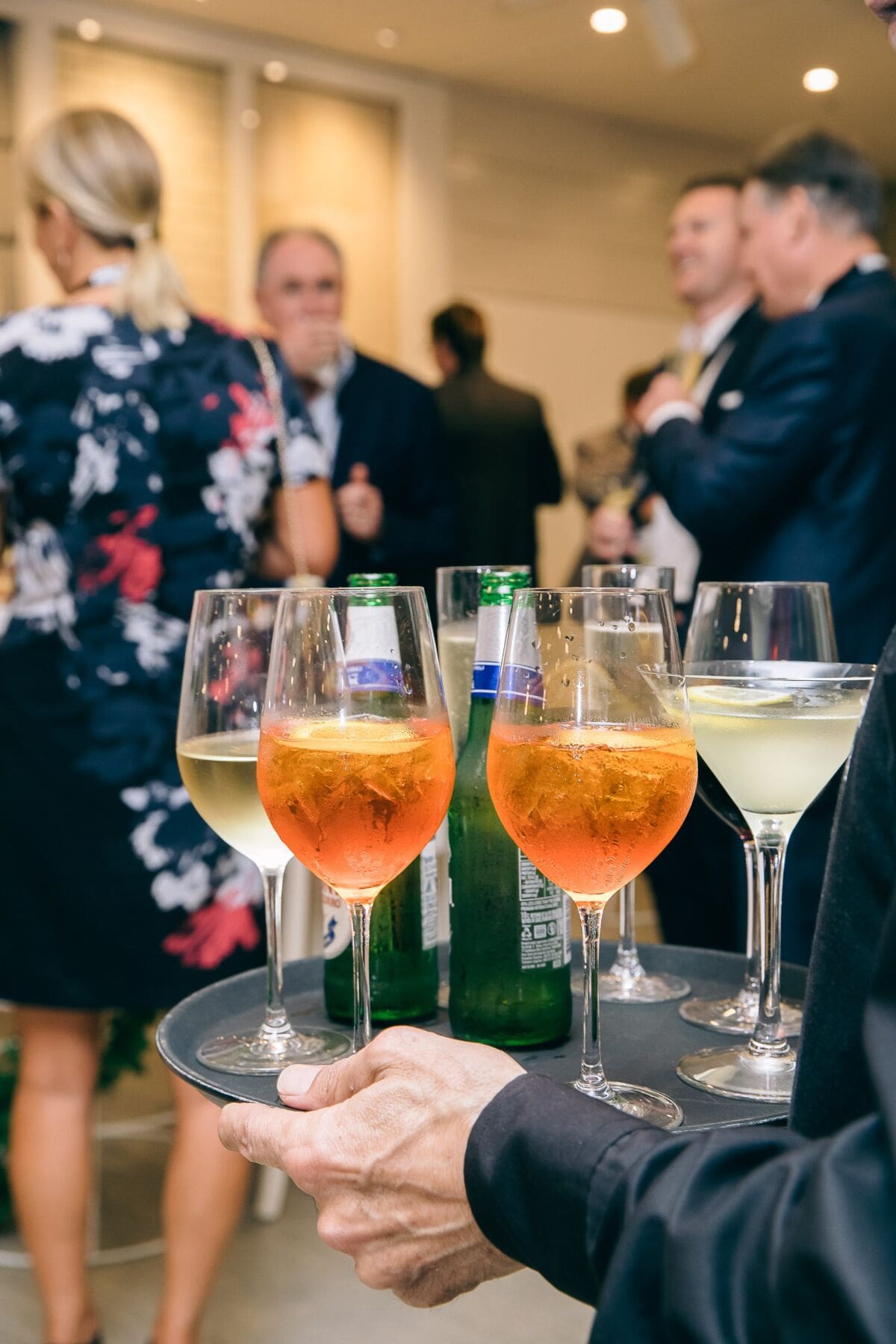 Please get in contact if you would like any further information or check out our wedding catering page for further details on how we can help make your wedding day amazing.