What to do at a wedding venue inspection.
The wedding venue which a bride and groom selects should reflect their individual preferences and style. There are a couple of obvious considerations to explore when selecting a wedding venue in Sydney (or for that matter, anywhere) regarding venue capacity, location and style. Once you have narrowed your selection down to a few different venues it is important to have an inspection of the venue to enable a more specific comparison. But what does a venue inspection involve and how can you ensure that the venue you select will be perfect for your day? Read on to find out what Boardwalk Catering recommends doing at a venue inspection.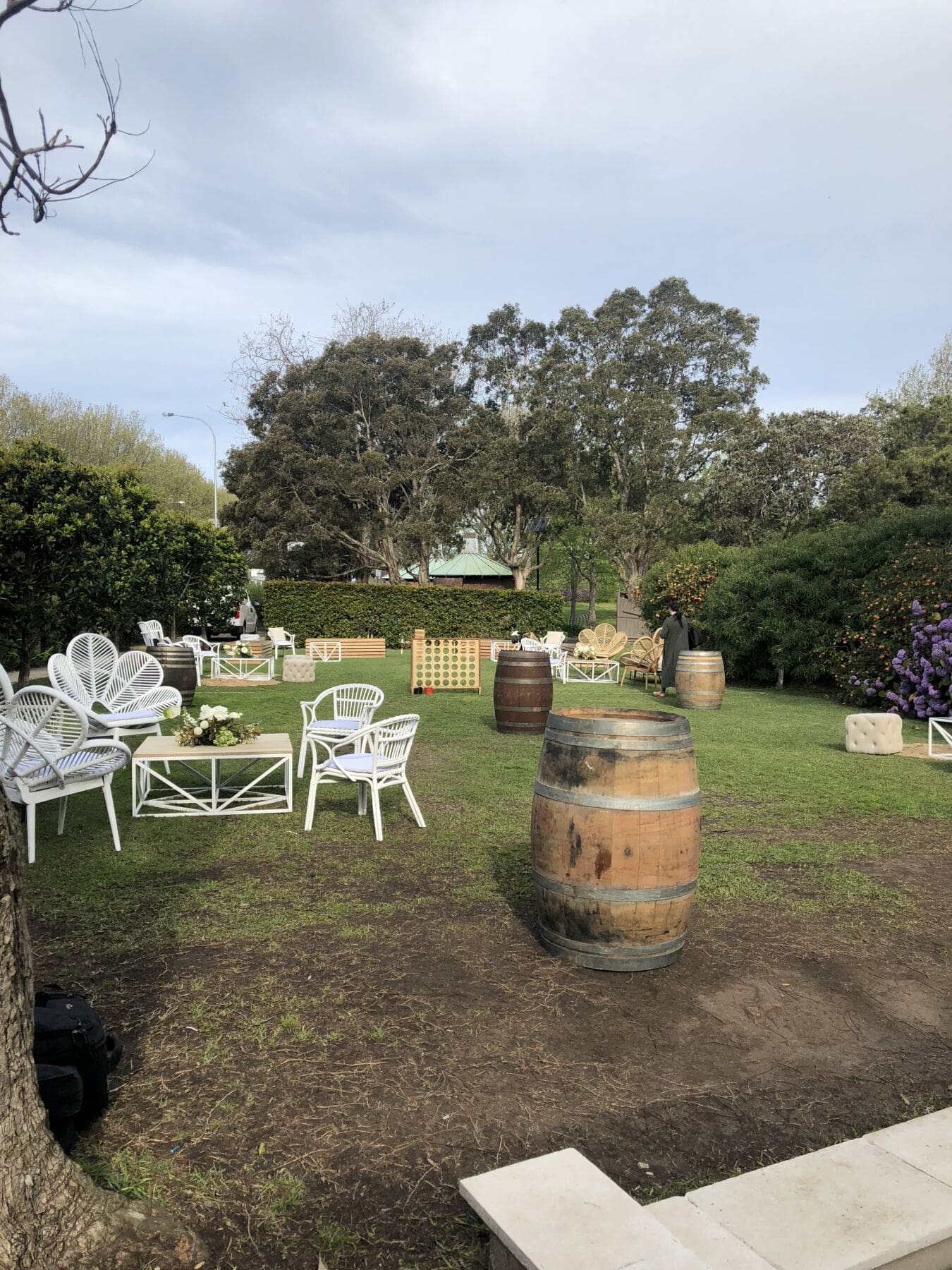 Venue inspections generally happen before placing a deposit on a venue space. Regardless whether a deposit has been placed or not, it is important to have a venue inspection.  This is to ensure that the space is appropriate for your wedding style, guest numbers and all the details are correct. The logistics of the day can also be considered to ensure your wedding runs smoothly. You are also able to consider any adjustments or changes which can be made to ensure the venue suits your style and wedding vision.
When we consider venues to list on our venues page on our website, we have a checklist to ensure they fit our catering business and our clients. We are always looking for new venues to offer our wedding clients and inspect these venues in a very similar way to how we outline below. We don't think that you need to turn up to each venue with a five-page list of questions! If you have a few notes jotted down and follow our handy guide below you will be well on the way to finding the venue which is right for you.
We have put together a list of the different things which we look for and adapted this list for our brides and grooms looking at Sydney venues. We are also more than happy to attend venue inspections with our potential brides and grooms so that they can ask us questions about how the day will work. This way we are able to talk through potential solutions to any problems with may be present.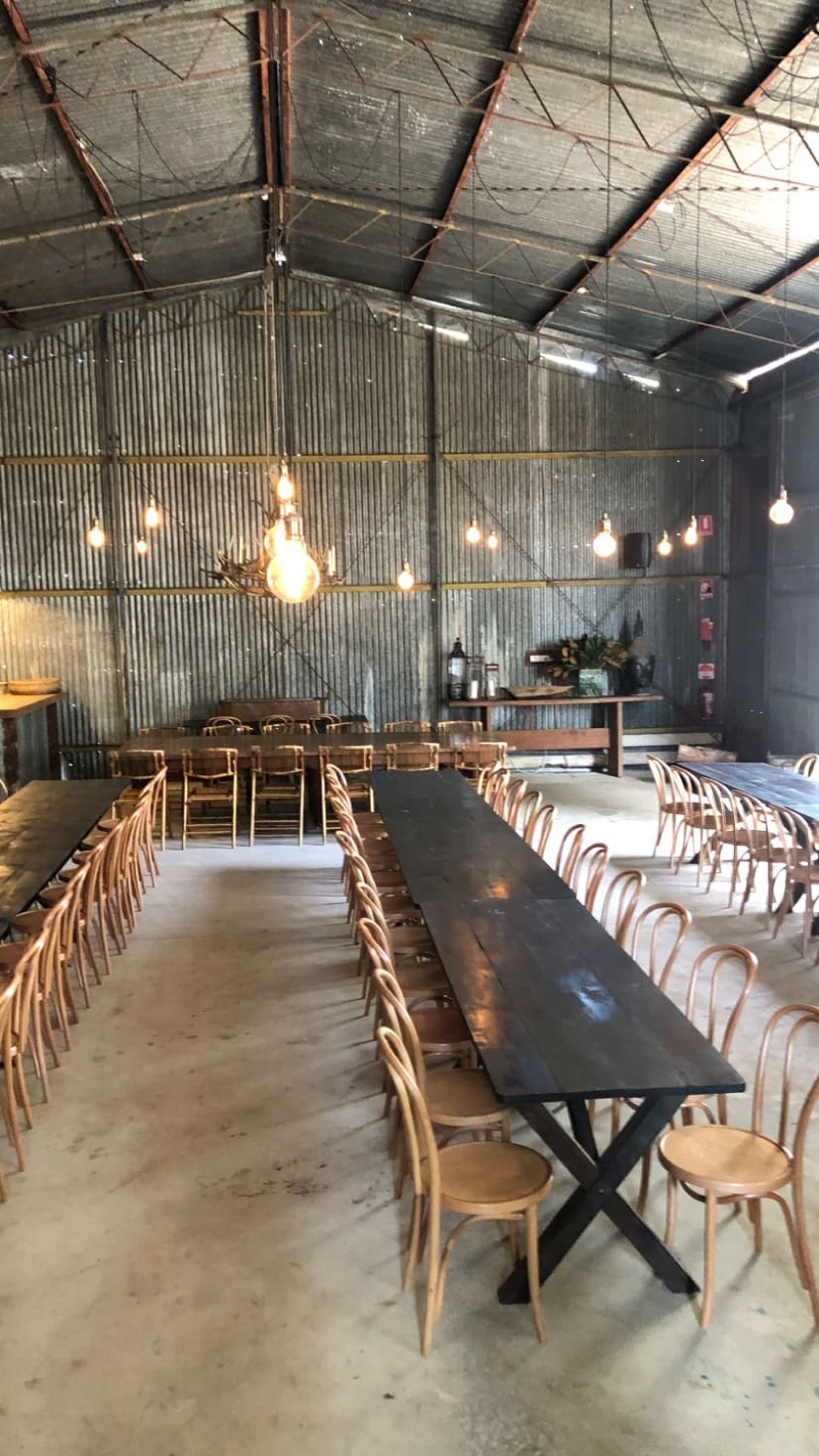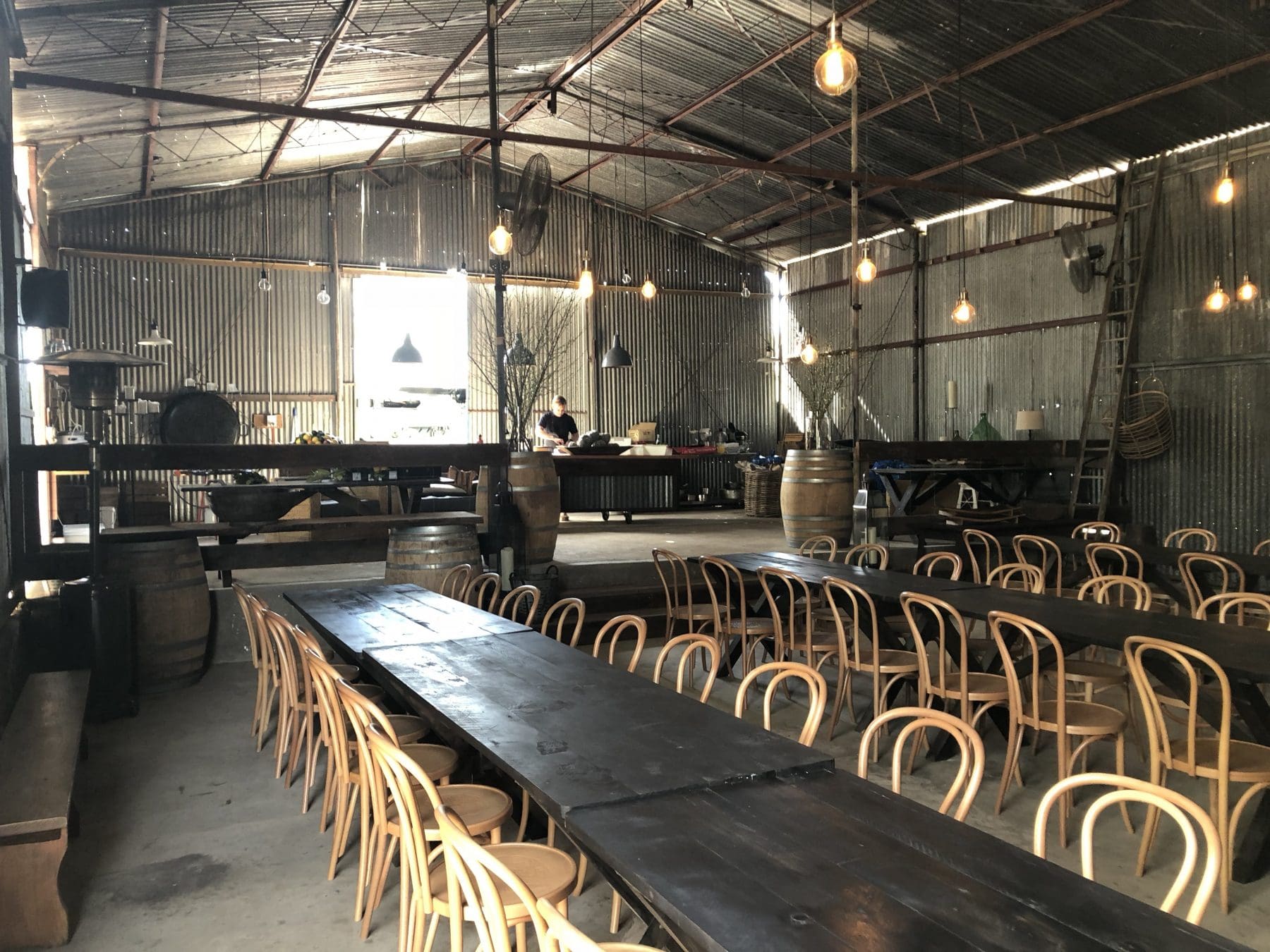 When selecting the venues to inspect consider the following:
Venue capacity – does the venue fit the number of people you are considering inviting to your wedding in the dining style you are planning. For example, some venues may seat 100 people for dinner as a plated meal at tables, but you may be able to get 150 people in for a cocktail style reception with high bar tables and some hired furniture.
Venue style – does the style of the venue reflect your personal preferences. There is no point getting married in a surf club with a beach style wedding if what you were really after was a country style 'shed' wedding.
Available dates – check that the venue is available for the dates which you are planning, or possibly have a backup date if you fall in love with the venue and it's not available! (this is also a good one to check in a preliminary email to check availability)
Venue price – does the venue hit your budget. Remember this is like comparing apples and oranges. Some venues include elements such as tables & chairs, a kitchen facility (for us!) or even accommodation for the night of your wedding. Check to see what exactly is included in the venue fee and if anything is needed to be added.
Logistics – consider whether you will get married at the same location or close by, parking, transport, where the reception will be and what you might need to hire to make the space perfect.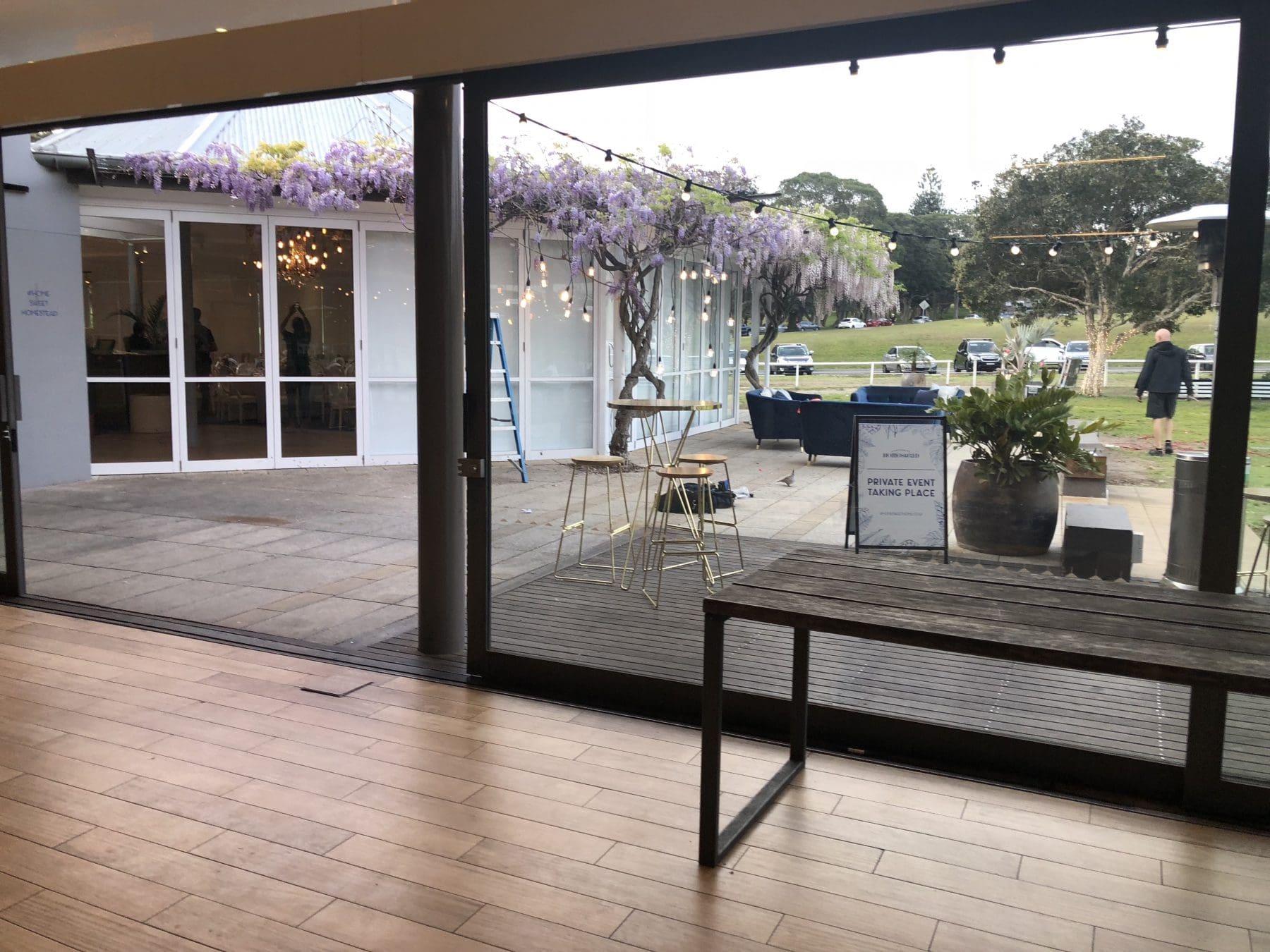 At the venue inspection
Sketch a venue plan – or ask for one from the owner. This can be so helpful in remembering where everything is as well as beginning to plan how to lay out key elements of your wedding.
Take photos – take a photo of everything, literally everything that you can think of as well as an overall view of the venue space. It will be much easier to plan when you can refer back to photos of the space.
Logistics – consider the location of power-points, running water, kitchen facilities, height of ceiling (for the possibility of a hanging installation), front entrance, bar, toilets, dance-floor, bins, venue layout, guest parking, the list goes on. If the venue has regular weddings they will be able to easily answer how this all works. You may not need to even worry about any of this especially if you are using a full service venue (with all of this in place) If you are dry hiring the venue or doing it yourself you will have a lot more to consider, however; this also lets you have it how you want it and not the way that the venue says that you should have it.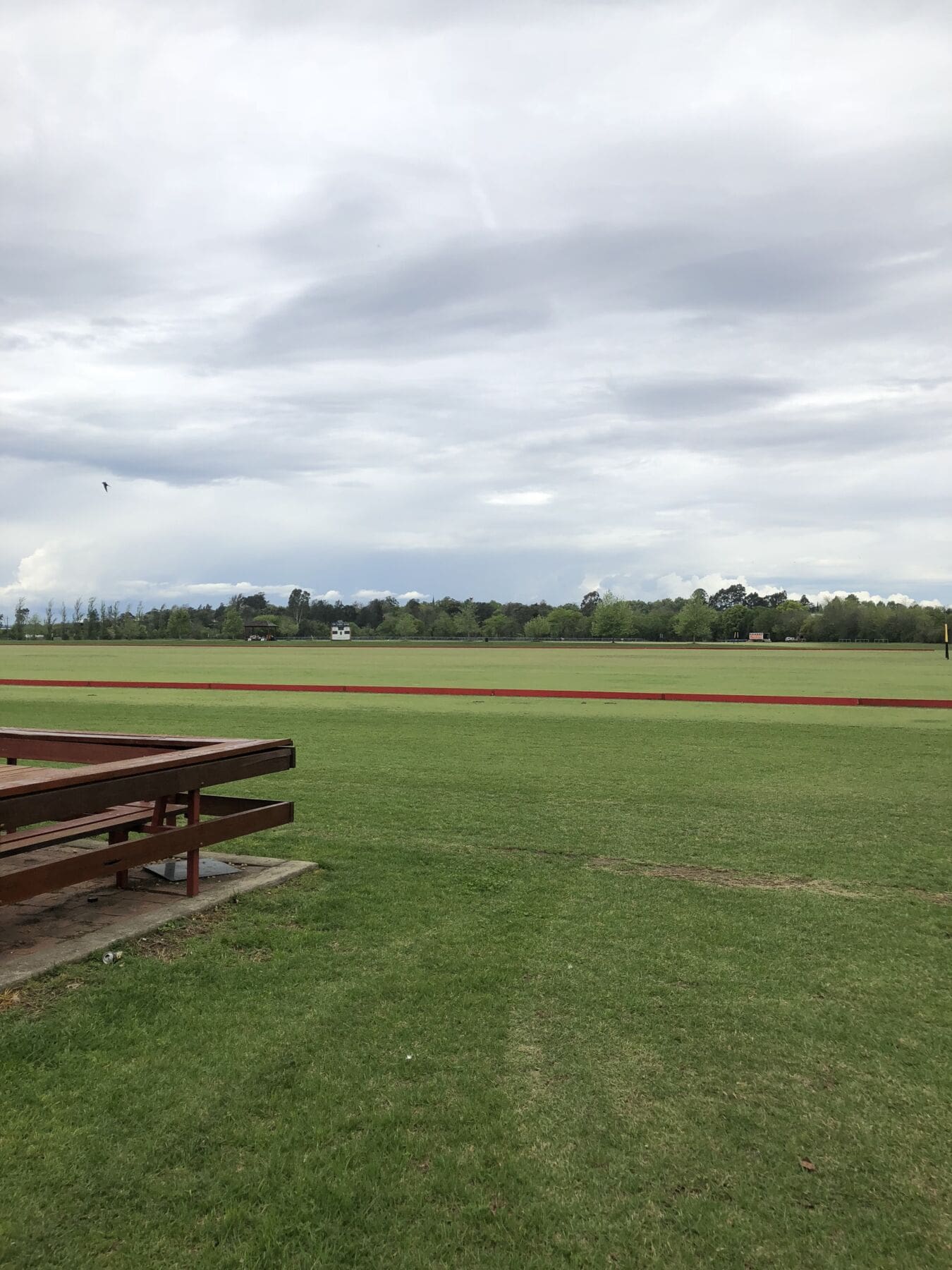 Questions to ask during a wedding venue inspection
Can we bring our own caterer? (we love this one, consider us!!)
What facilities can the caterer use?
Do caterers ever need to bring extra equipment (for example at some venues we are required to bring in a warmer and an oven to do plated functions)
What is included in the venue hire fee?
Is there a curfew or noise restriction?
What time do we have to vacate the venue?
When can we get access to the venue? When can we set up?
How long is the venue hire? When does any hired equipment need to be bumped out?
How many cars can park at the wedding venue?
Are we able to bring our own alcohol?
Can we move things around?
Are open flames allowed? Candles?
What happens if something goes wrong? Will there be a venue manager on the day?
Do we need to bring our own speakers / sound system?
Wet weather plans? Does the venue operator have any suggestions here?
What happens with rubbish? Do we have to remove the rubbish? (Boardwalk Catering can help with this)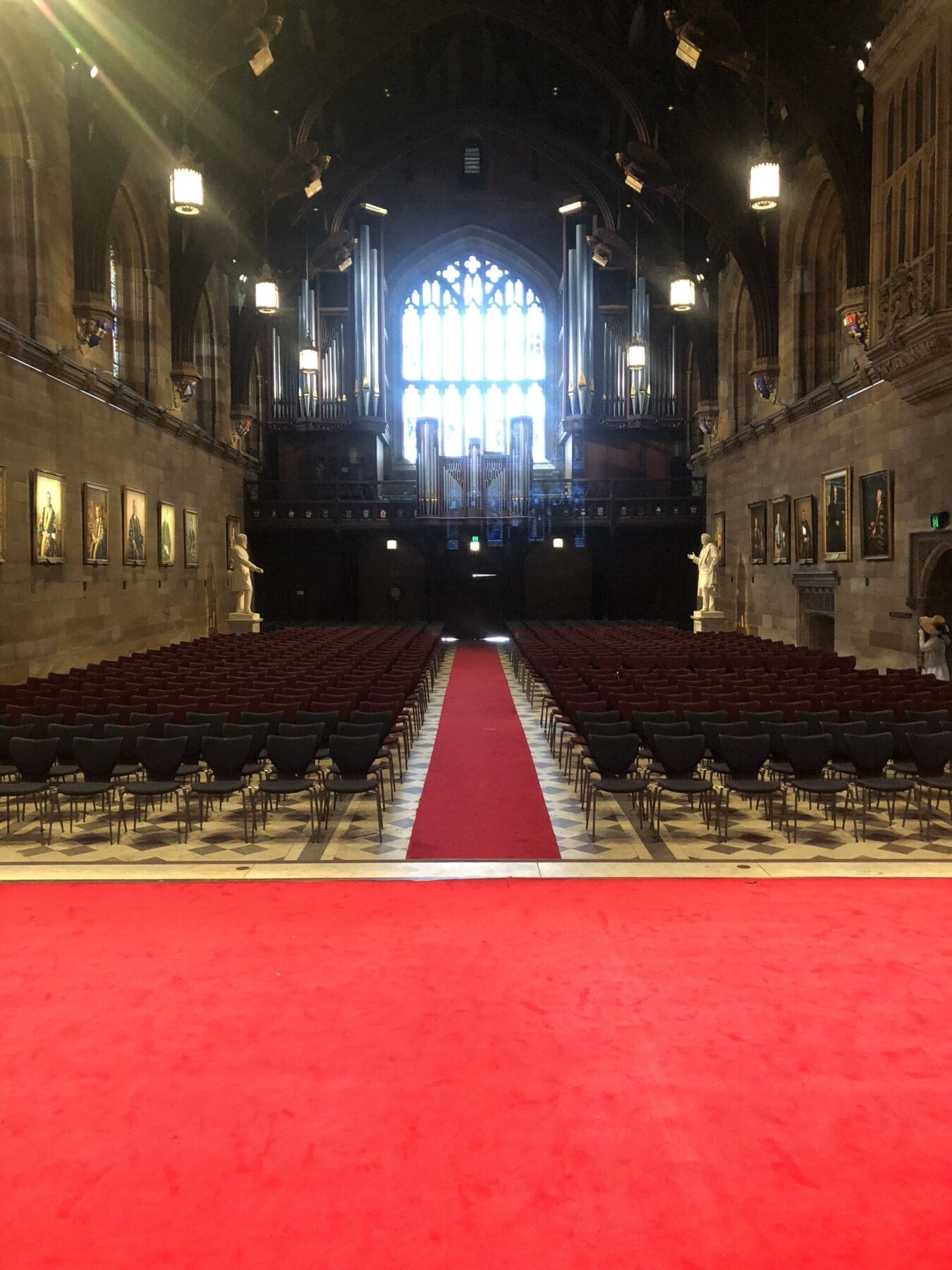 After the wedding venue inspection
Compare all the venues – a pros and cons list works well here. Outline why each venue works for you or why you like a certain venue over another.
Weather – What time of year is the ceremony? What time will the sun set and in what direction? What time of day is the ceremony? If you are booking your venue more than 12 months out, you can even visit the venue earlier. This lets you look at the sunset and even surrounding areas. This lets you scout for wedding photo locations in the same season or weather next year!
Logistics – consider the logistics for suppliers, including your wedding cars, caterers, alcohol, hire and consider their bump in requirements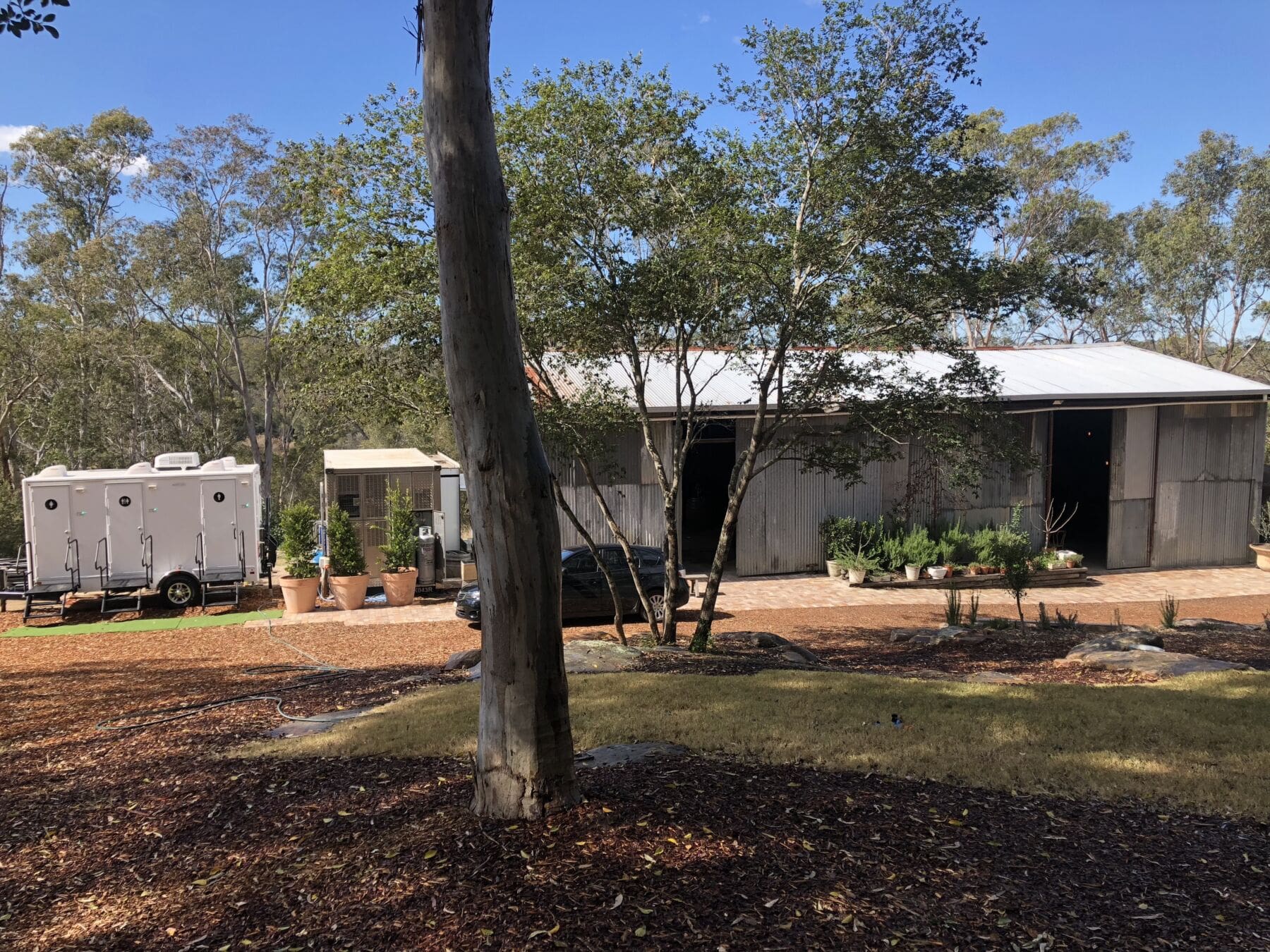 Looking to find your dream wedding venue in Sydney. Check out our ever expanding venues page for inspiration. Please feel free to get in contact with us if you would like to organise an inspection!