Picking the right wedding caterer in Sydney for your special day.
Picking the right caterer for your wedding is an important task. If there is any day which everything needs to be perfect, it is your wedding day. Boardwalk Catering understands that each wedding is unique and all couples will have different ideas and expectations. It is important to be able to adapt to these expectations and ideas to produce an event which is truly unique, stylish, remains within budget and is the perfect celebration for when you tie the knot.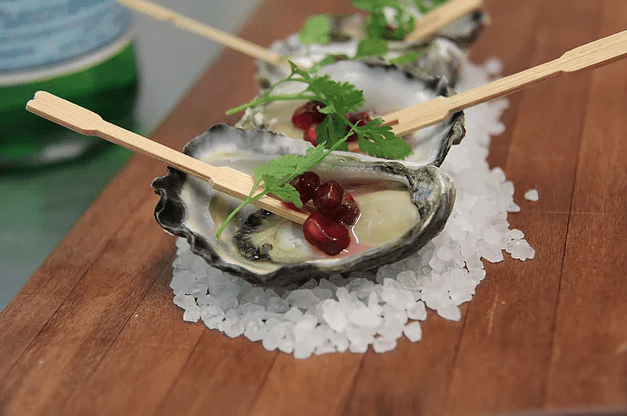 When choosing a Sydney catering company to provide services for your wedding, it is important to consider the following. (This is not a definitive list and there are many more elements to consider depending on the style of wedding, size of the wedding and budget.)
Ensure they provide delicious food
Check to see if they provide a tasting (Boardwalk Catering provides a free tasting for all wedding clients)
Go and meet with the head chef and discuss the day, your expectations and what you would like – the chef may also be able to discuss things which you had not originally planned to be on the menu. Remember these guys do this for a living and they see sometimes hundreds of weddings each year.
Ensure they are organised
If you are in contact with a catering company and they tell you they are going to send you a quote or some information, ensure they send it in a timely manner. This is important as if they cannot send you some information on time, then how are they going to ensure all your meals come out in time.
If you meet with them for a tasting, ensure they are on time and have all the necessary documents to give to you.
For a wedding you will generally be allocated a point of contact. This may be an event producer or event manager. This will help to ensure they are organised as there will only be one main point of contact.
Ensure they stick to your budget
This is extremely important. Let them know if you have a clear limit to stick to and make sure that they can provide the correct quantity and quality for this amount.
Check to see if they have access to other services
This can save you lots of money. Catering companies which deal with weddings often have access to florists, photographers, stylists and hire companies. Make sure you ask about this as they can often provide similar rates (or even just quotes) and then you are not running around to 5 different stylists. They know these companies and would not recommend them if they did not have the same values. Boardwalk Catering has a network of other services which are regularly used not only for weddings, but corporate and private events alike.
Ensure they source within the season
Again, another area where money can be saved. If the catering company is offering you something out of season, it is going to cost you double what you would pay for an ingredient in season. When you meet with the chef and there is an item or ingredient that you particularly want on the menu, ask him or her if it will be in season for your wedding and if not, if there is anything which can be substituted.
Sourcing local ingredients will ensure costs are kept to a minimum and the produce is better
Ensure they are equiped to deal with allergies
With many weddings having 100+ people on the guest list, chances are that someone is going to have an allergy or intolerance. This can either be dealt with properly with substitutions for that guest or they can be forgotten and potentially have no food for the evening. Of course, this person is a guest at your wedding so you do not want them to be forgotten. Ensure the meal is appropriate for their allergy or the chef can substitute a meal to ensure they are safely catered for. Boardwalk Catering can substitute ingredients and can even provide personal meals which have certain elements removed.
Check if they have access to venues
Most Sydney catering companies have access to venues around Sydney. From waterfront sailing and yacht clubs to function centres, halls and even charter boats there will be something to fit your budget and style. Check to see if the catering company has access to any venues (or is a preferred caterer) and if you can arrange an inspection.
Think of location suitability for ceremony or reception is catering in house or is there an approved caterers list guest capacity parking are there any restrictions such as curfew times or limited decorating will any hire be required – tables and chairs, lighting, kitchen equipment will a marquee be required
​Consider beverage
Can the catering company provide beverages for you wedding of appropriate quantity and style. Check with the company to ensure they can provide the alcohol or make cocktails as well as provide all the bar equipment and bar staff.
The Boardwalk Catering difference:
Boardwalk Catering treats each Sydney wedding as if it was part of our family. Each wedding is approached with care and detail to ensure the day goes perfectly. Delicious, seasonal food ensures quality and the correct staffing solutions ensure that your guests are taken care of.
If you would like to discuss a wedding, we would be more than happy to chat about what we can do for you.
Tim and Alli
Boardwalk Catering.