Our Wedding Menu
Since getting engaged we have had a lot of brides and grooms asking what kind of menu we would offer at our wedding so I thought we would share the details.
At the beginning I always imagined we would offer canapés as entrée, plated main and canapés of dessert however as we got closer to our wedding day I found it difficult to decide which plated item I wanted to offer.
We decided share platters would suit our wedding day and guests best.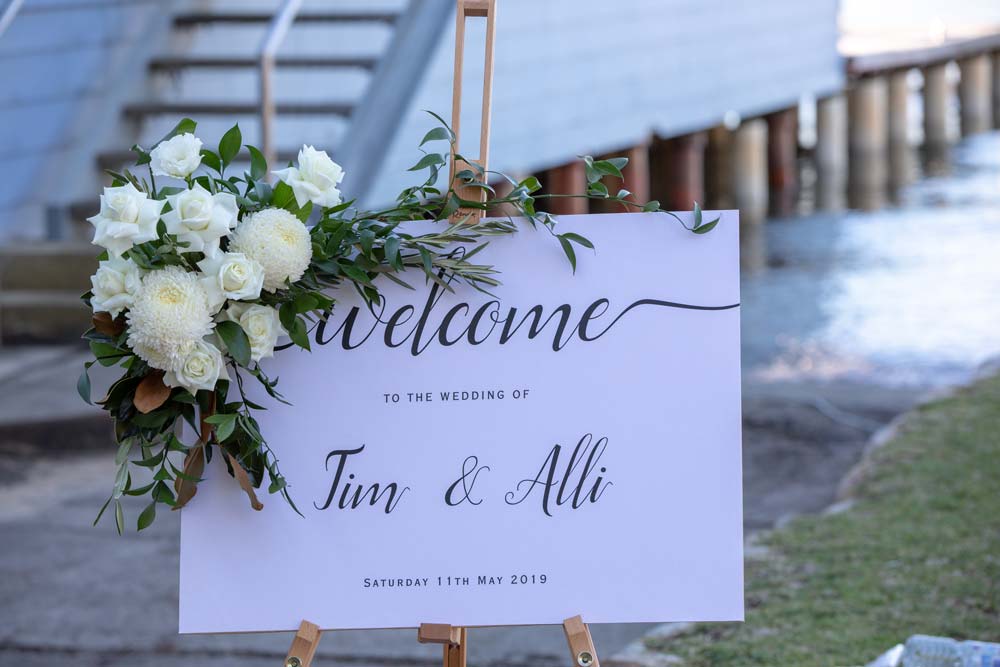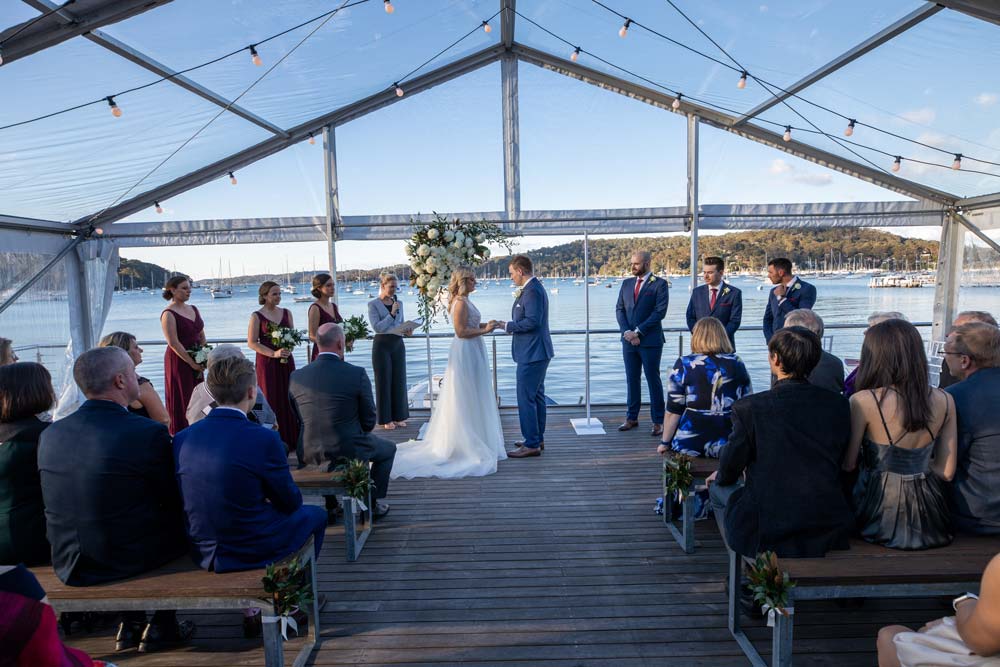 After our ceremony, whilst the bridal party was having photos taken our guests enjoyed our grazing station on the back deck of Bayview Yacht Racing Association (BYRA)
Our grazing station included a selection of local and international cheeses, sliced salmon, Jamon, ham, fresh and dried fruits.
This allowed our guests to eat as much or little as they like through the afternoon.
It also caters for all dietary requirements offering options for vegetarian and gluten free guests.
Once the bridal party arrived to BYRA our canapé service began.
OUR CANAPES
We offered 4 different canapés
Saffron & mozzarella arancini, chive aioli
Portobello roasted mushroom quiche, rosemary salt
Freshly peeled market best prawn,
Peking duck pancakes, sliced cucumber, spring onion
Our canapes acted as our entrée dish. The main focus of our wedding was catching up with our guests and not being stuck sitting down for a large chunk of the evening. We don't get to catch up with our friends as often as we would like so this played the biggest role in us finalising menu selections.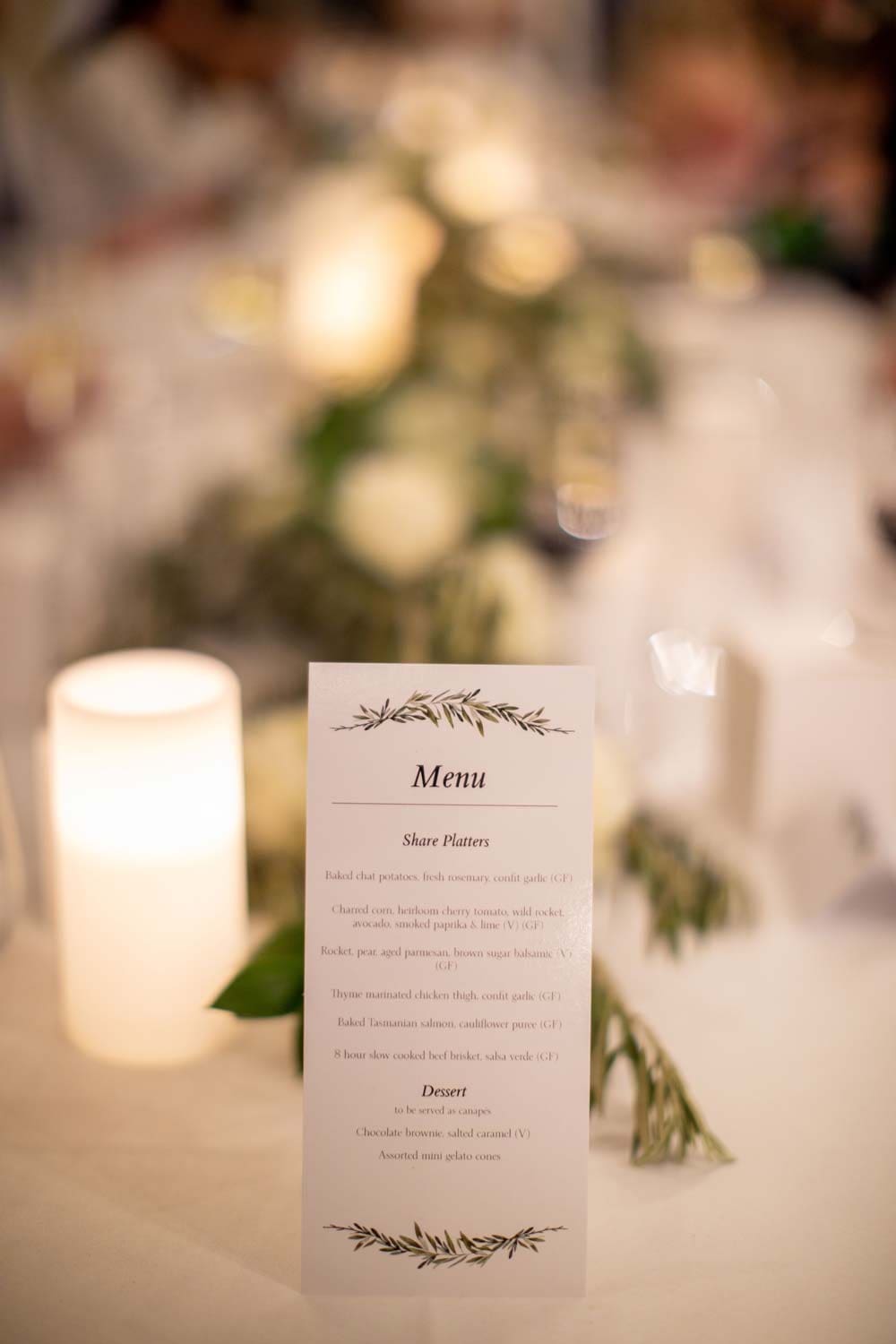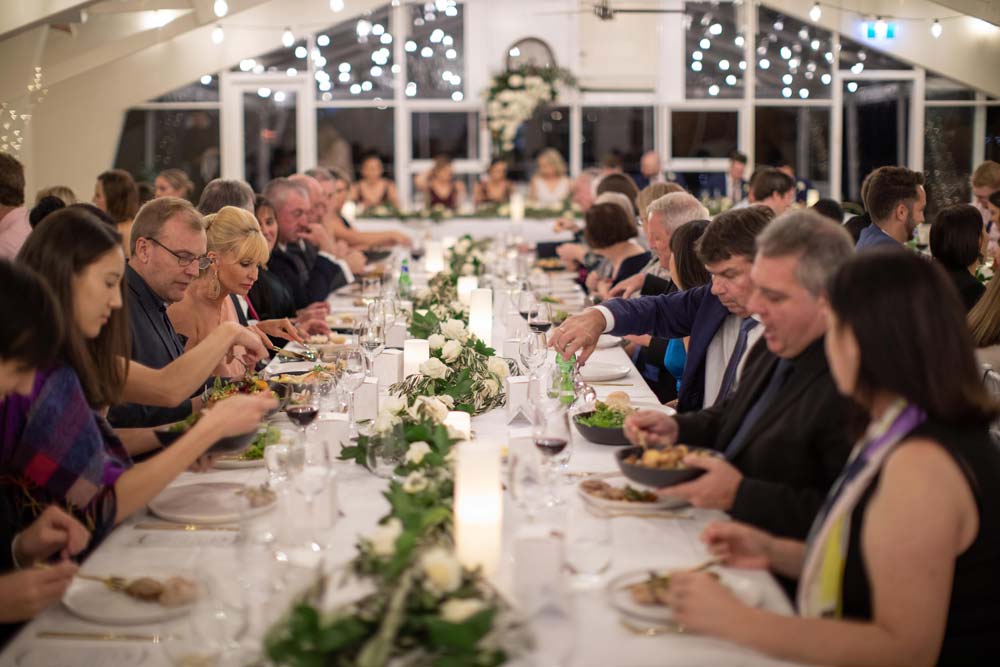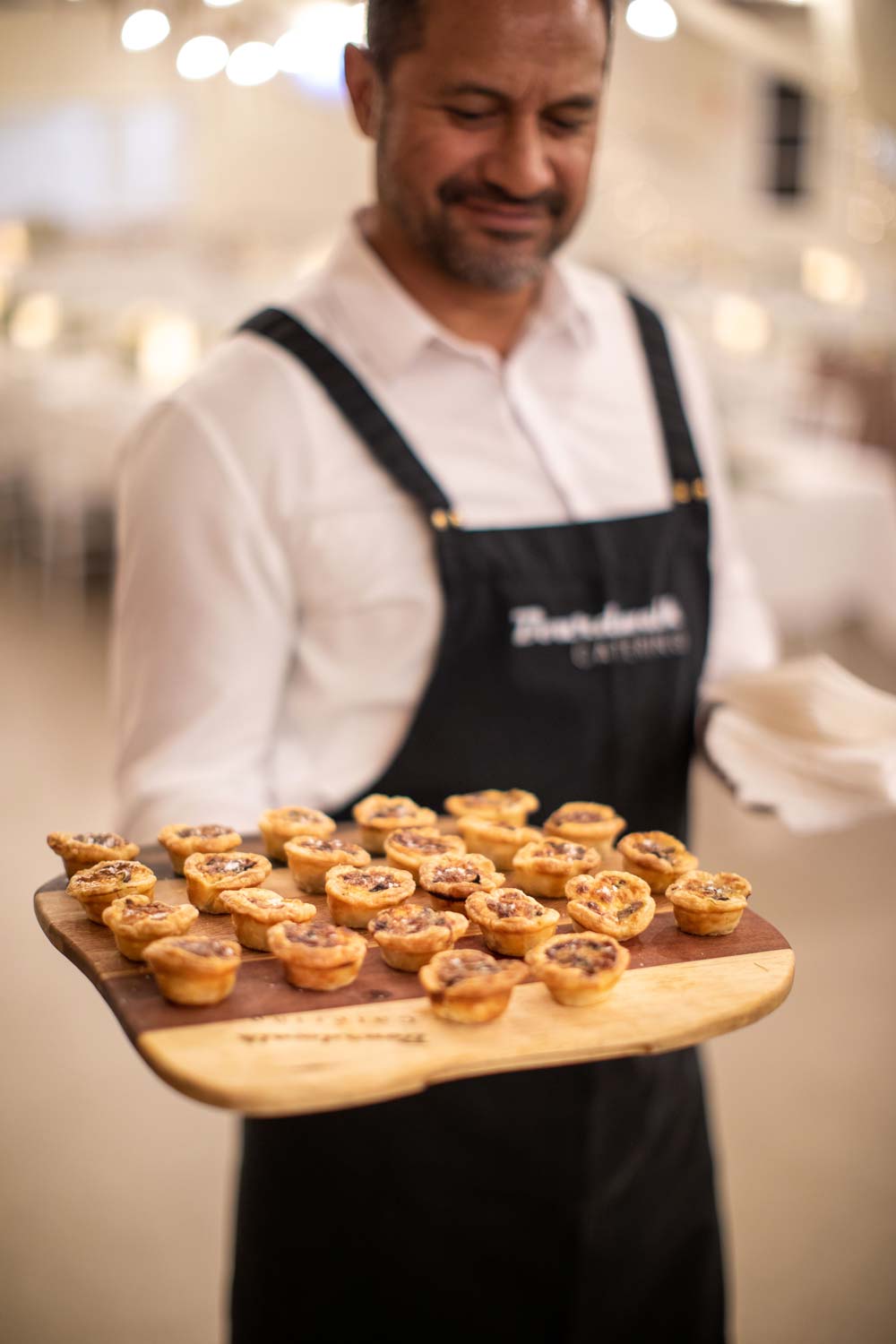 SHARE PLATTERS
At 6.30pm our guests we asked to take their seats inside where our share platters were served.
Our share platters menu offered the following..
Baked chat potatoes, fresh rosemary, confit garlic
Charred corn, heirloom cherry tomato, wild rocket, avocado, smoked paprika & lime
Rocket, pear, parmesan, brown sugar balsamic
Thyme marinated chicken thigh, confit garlic
Baked Tasmanian salmon, cauliflower puree
8 hour slow cooked beef brisket, salsa verde
We did have a few dietary requirements but the beauty of our share platters was that it catered for everyone's requirements. Most of our protein dishes are gluten free.
Share platters work perfectly as guests can eat as much or as little as they like. It also doesn't restrict what you can eat. For e.g. if you aren't a fan of salmon you can have chicken and/or beef.
Share platters also made our guests interact as they shared platters around. This allowed guests that didn't know each other have a conversation and get to know each other.
DESSERT
For dessert we had our delicious wedding cake made by Michelle at
Assorted mini gelato cones and chocolate brownie, salted caramel. This was all served as canape so guests could enjoy the dance floor and mingling.