Connie's wedding at Centennial Park Sydney
Last September we were lucky enough to cater for one of our favourite client's wedding.
Connie has been a client of ours since October 2017 when we catered her engagement party. Since then we have catered a number of events for her and her family, including a high tea bridal shower, company Christmas party, Christmas eve dinner, Boxing Day lunch and then her wedding grazing station at the Superintendents Residence Centennial Park.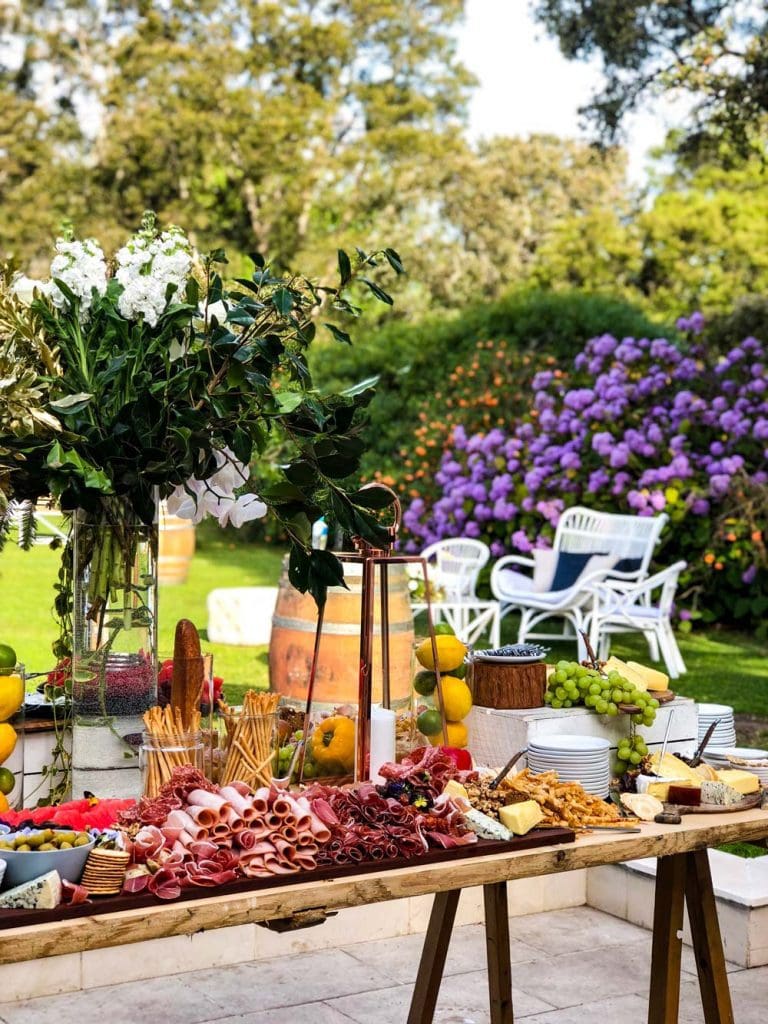 The Residences at Centennial Park are one of our favourite places to cater for weddings due to their beauty and flexibility (in terms of event use). The Superintendents Residence was built in 1892 and is now heritage listed. It truly is one of the most unique venues in Sydney with sweeping views of Centennial Park, use of the house itself and a private garden area perfect for a cocktail reception or amazing sit-down dinner.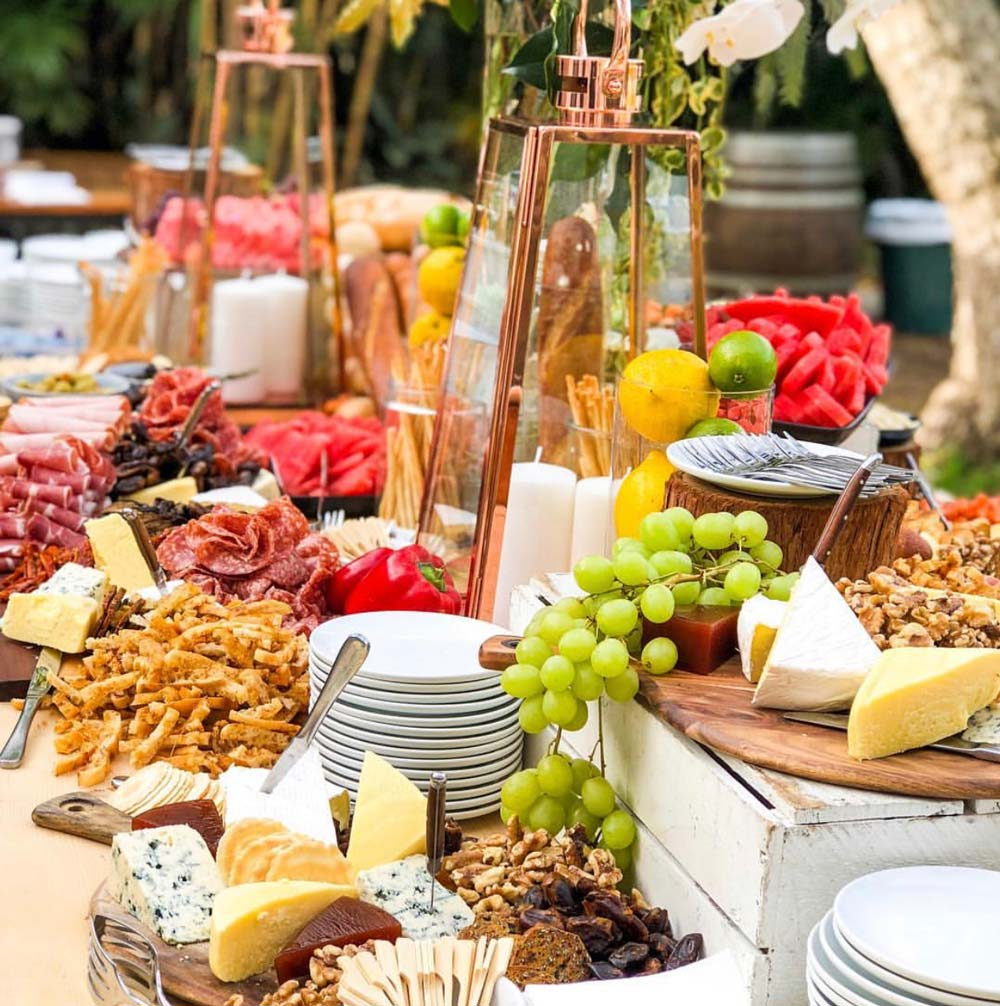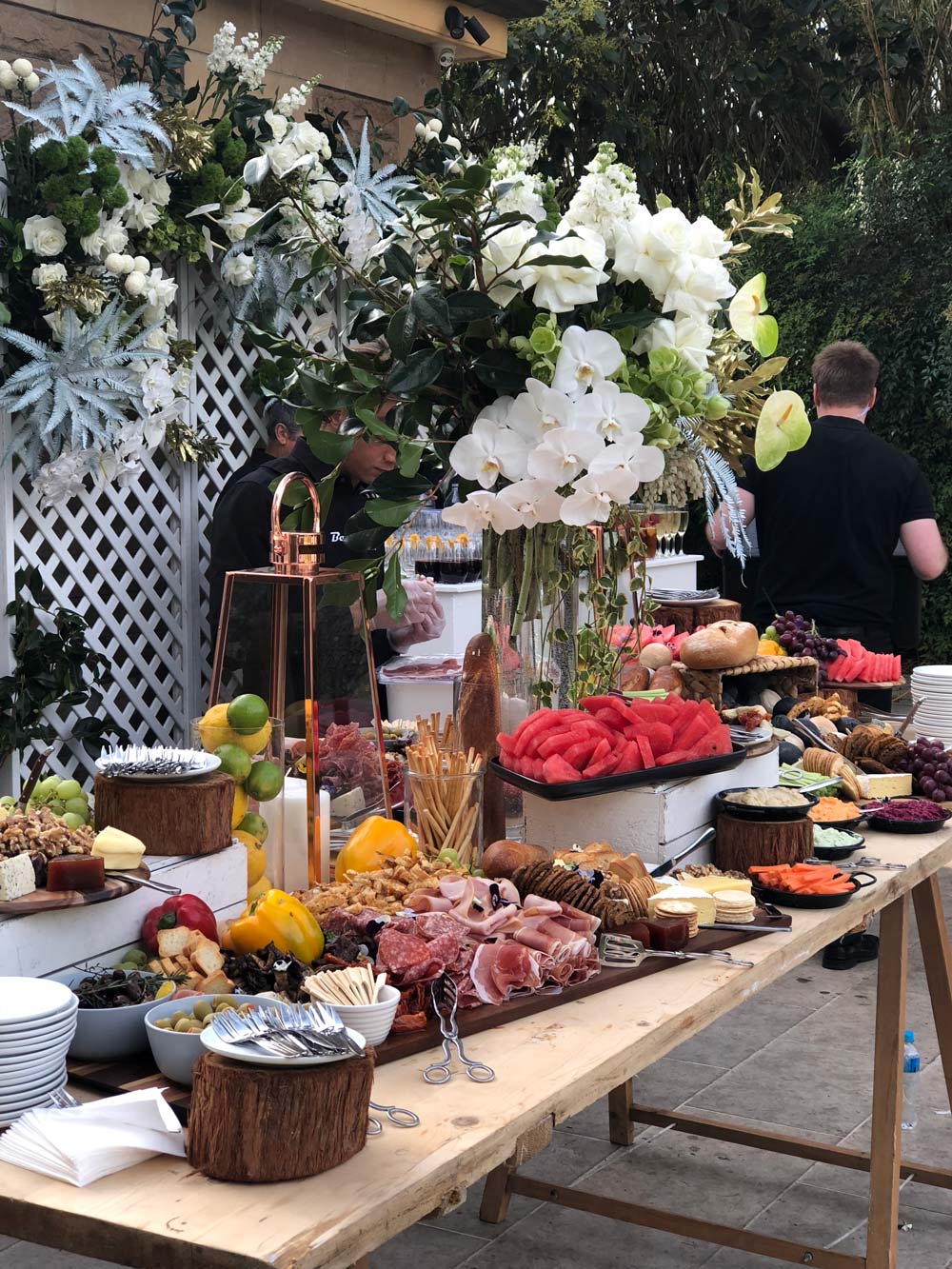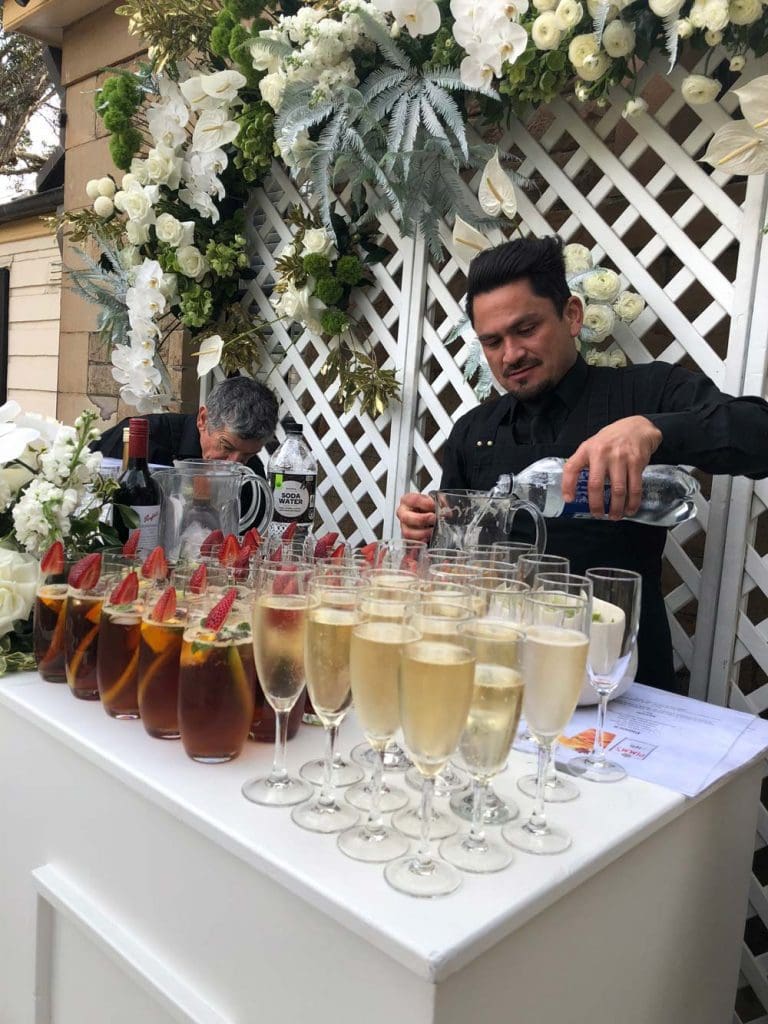 Connie had her wedding offsite at a local church and then had an amazing cocktail hour at the residence where her and her family were also staying. She then had her guests walk down to Centennial Parklands Dining for the sit-down reception, dancing and also her carnival themed dessert station including a build your own ice-cream station with unlimited toppings and amazing caramel popcorn which we sourced from Queensland!
The Boardwalk Catering team ran the cocktail bar onsite and set up a massive 3-meter grazing station for the 200 guests in attendance. This included cheese, fruit, crackers, sliced meats and antipasto. As you can see from the photos, it was quite stunning once all put together and organised.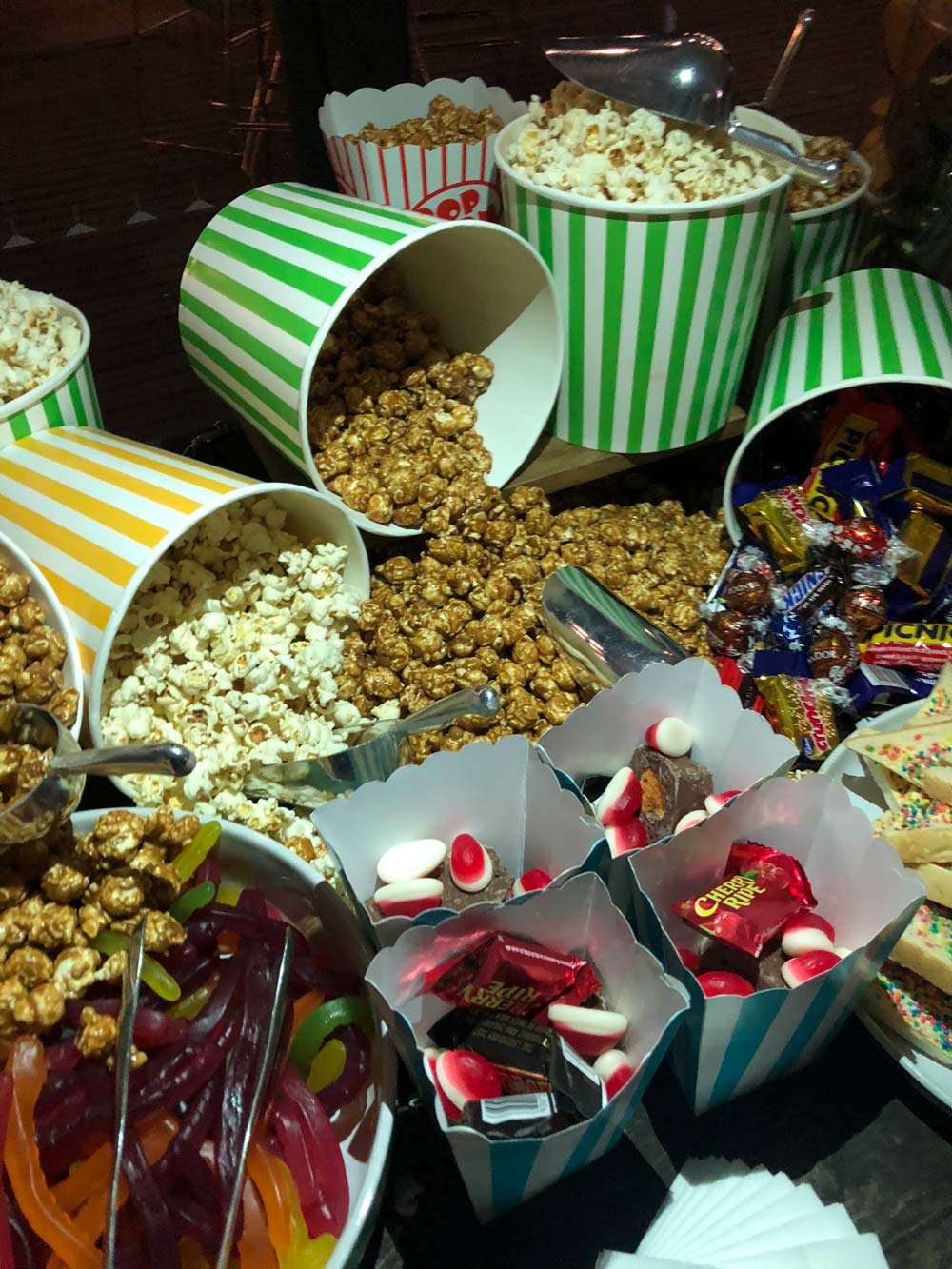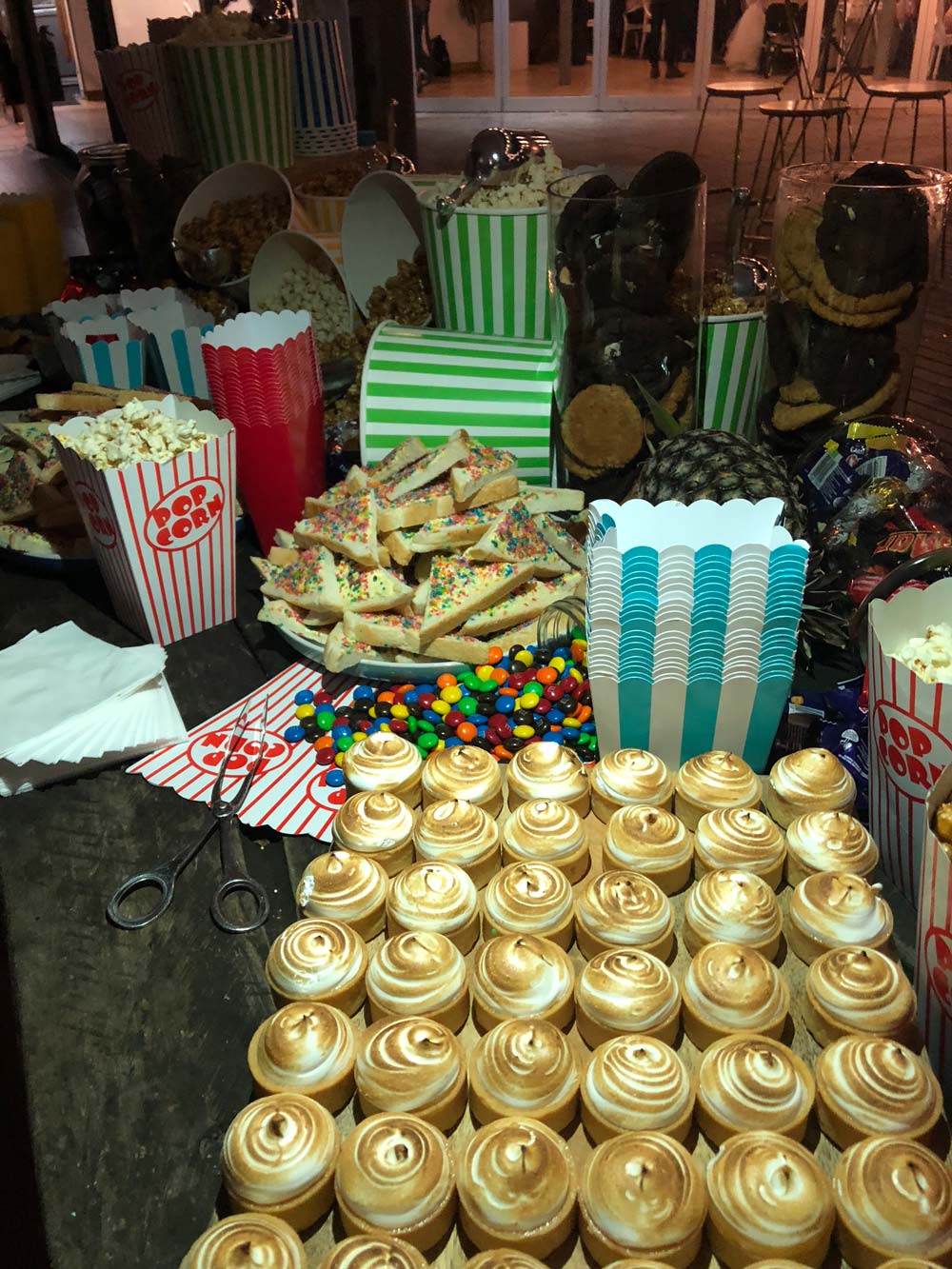 We then kept this station topped up with cheese and meats whilst Connie's guests grazed on the selection and ensured that the grazing station was full at all times. When it was time for the guests to leave, we of course packed all this up, tidied the venue and proceeded down the road to the second part of the evening, the main reception.
This was where the fun began with another grazing station, but a little different. A dessert grazing station. Popcorn, jelly snakes, chocolate, cookies, brownie and lemon tarts all laid out on massive wooden tables. Followed of course by a build your own ice-cream section where guests were served fresh vanilla ice-cream and could then choose their own toppings from a massive selection including mini m&m's, cookie dough, chocolate, brownie offcuts and of course caramel & chocolate sauce. Following this we set up our doughnut wall with Krispy Kreme donuts. It was a dessert lovers paradise.
Take a look at the photos and as always, please get in contact if we can assist with food station catering, wedding catering or grazing stations. They are some of our most popular food items at the moment and work the best on larger events.
Looking for a Sydney wedding catering company. Look no further than Boardwalk Catering to ensure your day is a complete success.