Sydney Corporate Events
On Thursday 25th July 2019 we had the opportunity to be a part of a fantastic and fun corporate event.
Brickworks Design Studio hosted 70 guests to watch the Archiflix short film fest.
Brickworks Design Studio was transformed into a luxurious theatre which showcased 3 different short films throughout the evening.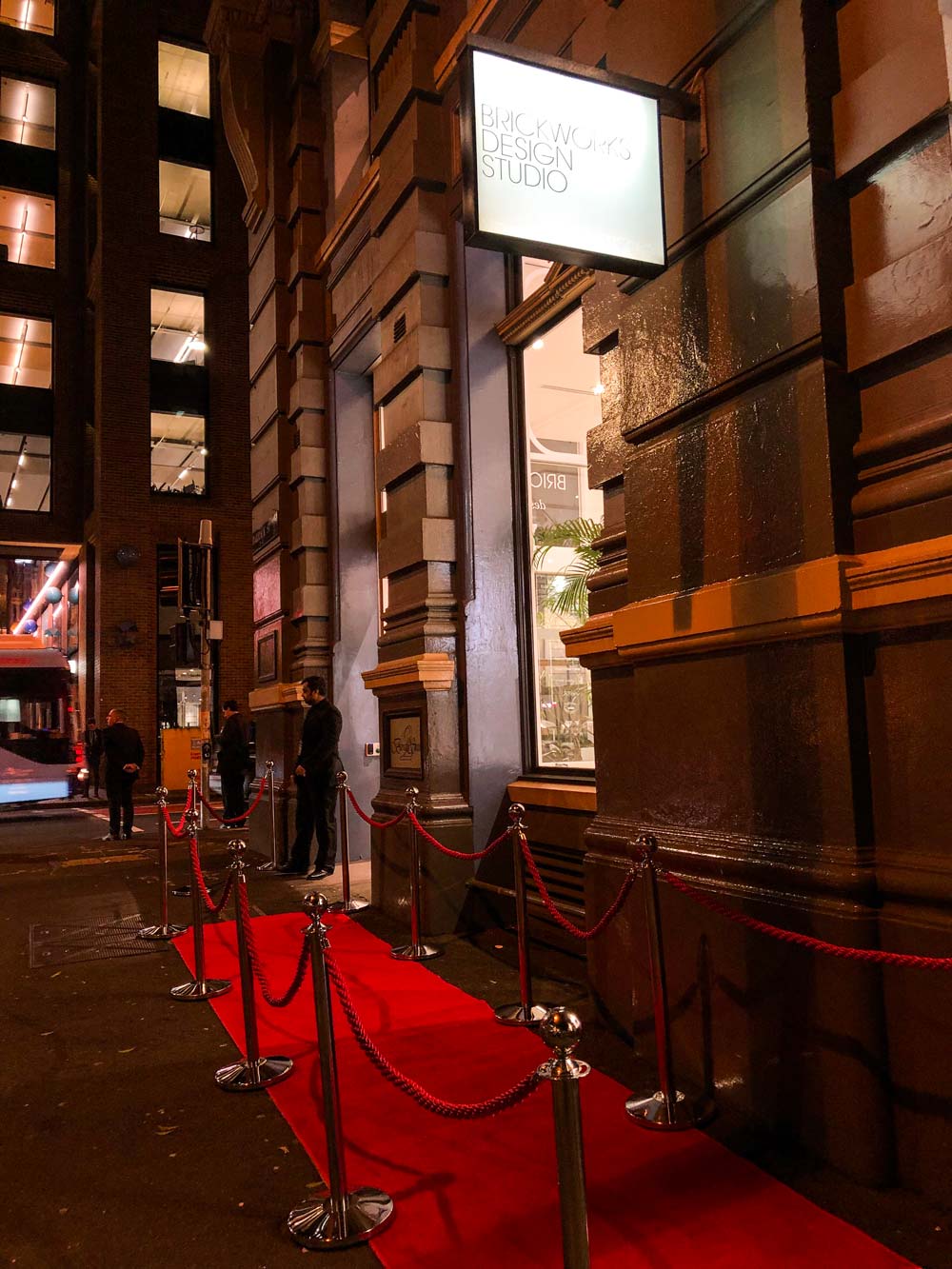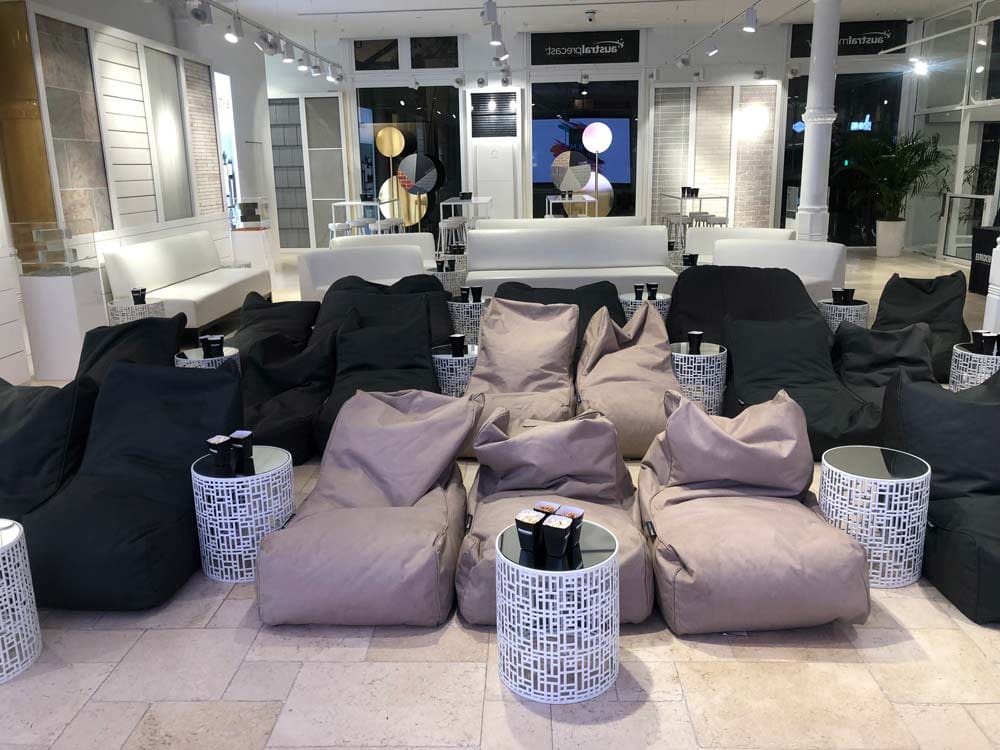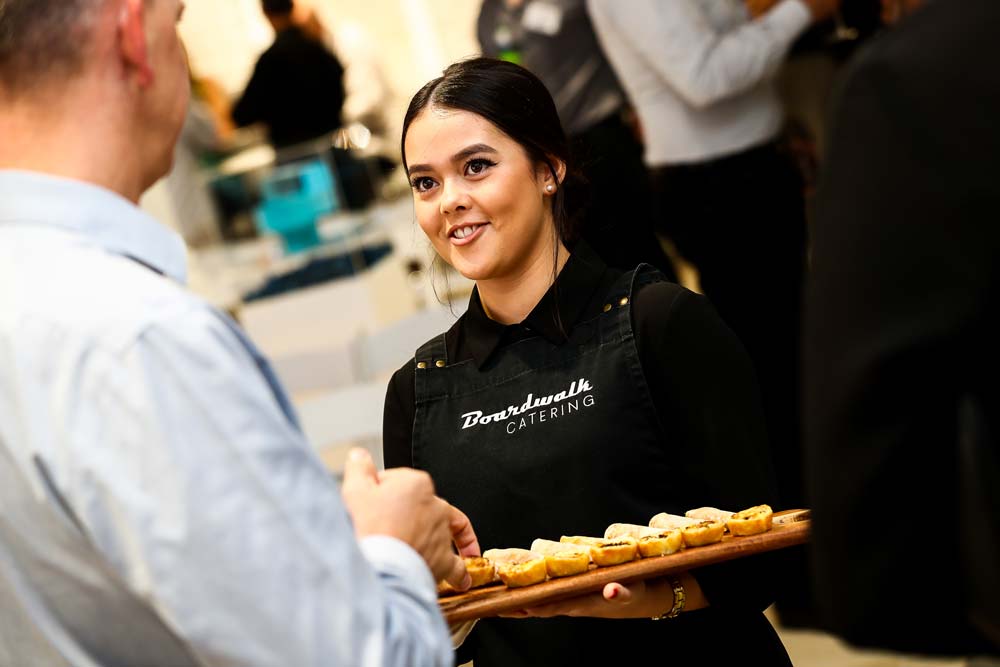 From 6.00pm guests were welcomed up the red carpet, where they were greeted by our friendly wait staff with drinks, guests were then able to grab a box of delicious popcorn and pick the best seat in the house.
From 6.00pm our wait staff trayed around 3 canapes as guests got comfortable. The canapes on arrival were Saffron & mozzarella arancini, chive aioli, Roasted Portobello mushroom quiche, rosemary salt and confit garlic and thyme chicken skewers.
At 6.30pm it was time for the film to begin.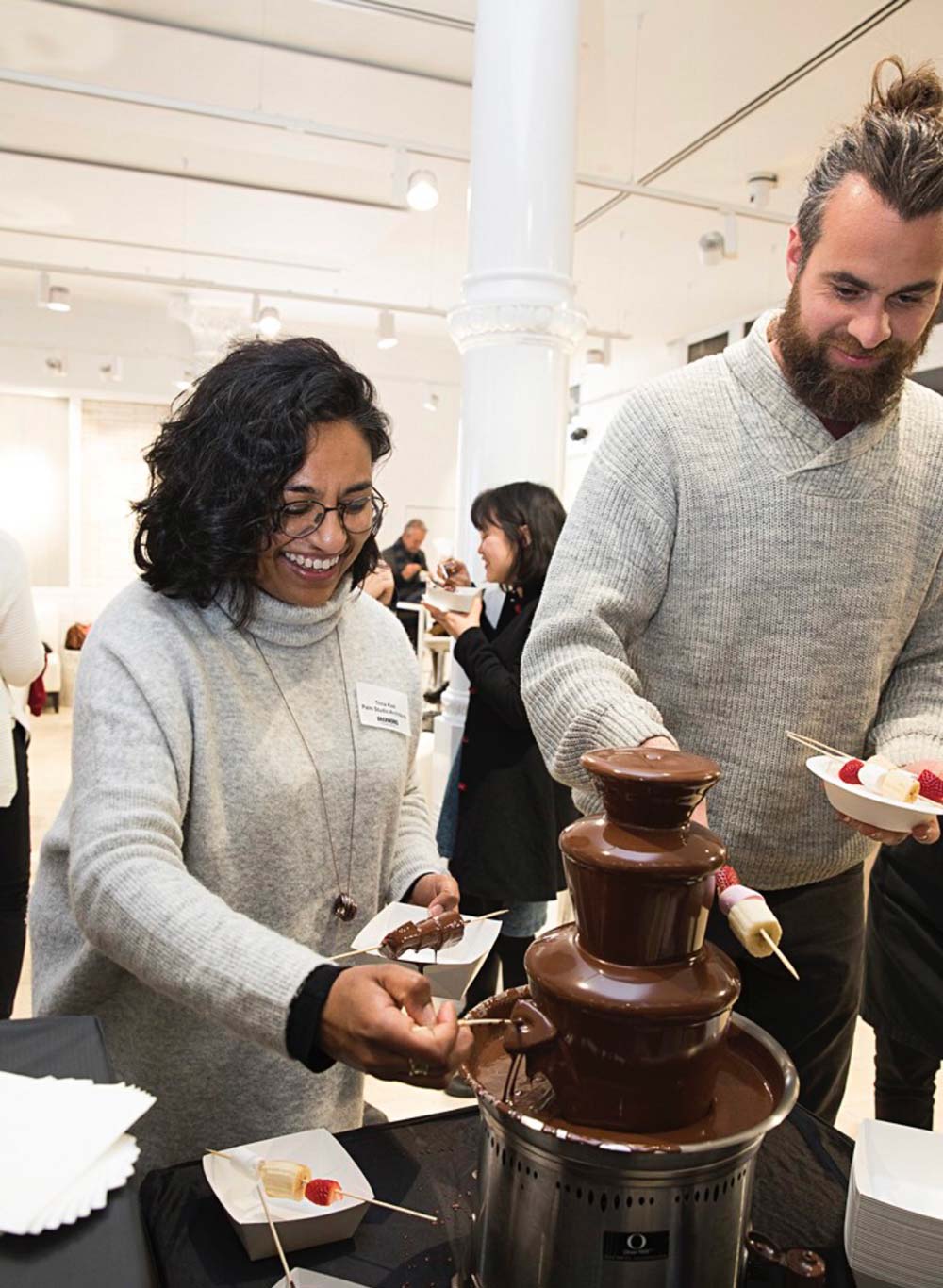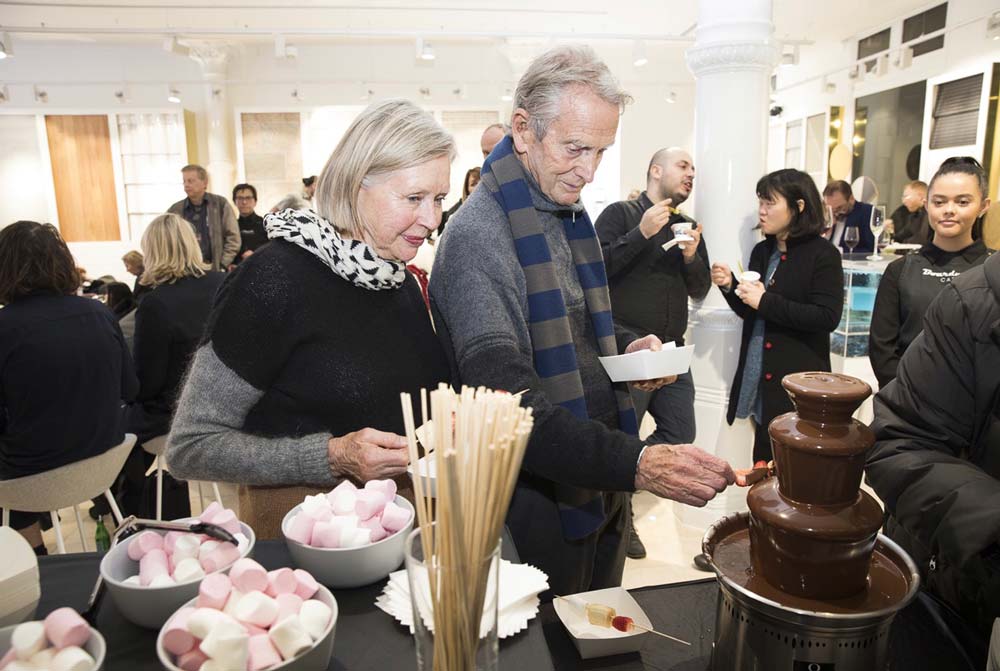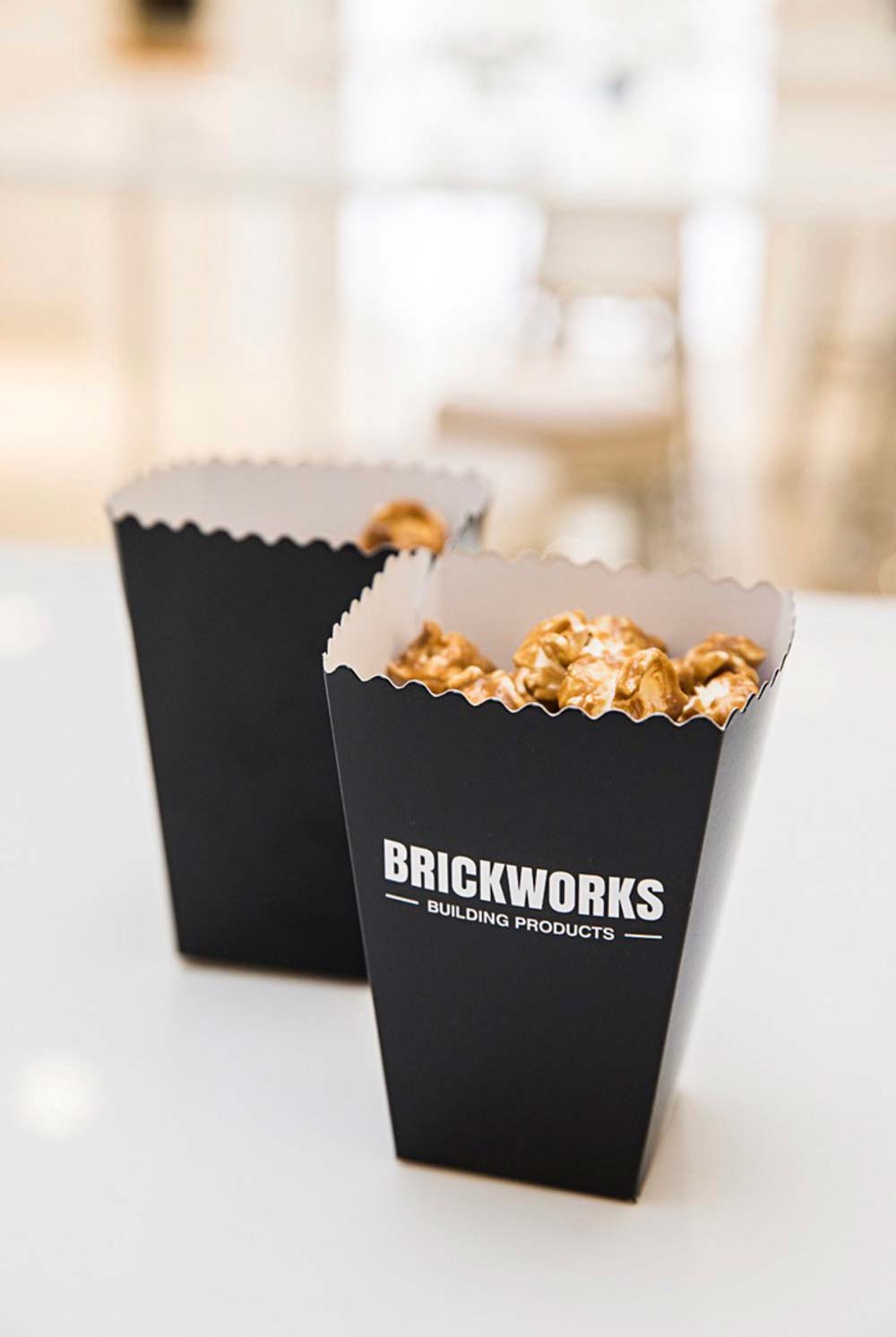 At the first break substantial meals were available for guests to come and get. To keep with our film feast style we offered the following menu:
Mini pizzas: We have our prosciutto, rocket and mozzarella pizza or magherita pizza available. Both these pizzas were served in mini boxes convenient for our guests to take back to their seats and enjoy through the next film
Fish n chips: Beer battered fish and chips, tartare sauce, lemon wedges were also on offer and very popular.
And finally we had our Paella option: Chicken and chorizo or a vegetarian option were available. Our paella option was perfect for our guests and covers off lots of dietary requirements as it is gluten and dairy free.
Once our guests were full the second film commenced.
As soon as the lights were up after the second film it was dessert time.
We offered a chocolate fountain accompanied with banana, strawberries and marshmallows. You could create your own combination or our staff were happy to assist.
Along with our chocolate fountain we offered a soft serve with as many toppings you would like. Our toppings ranged from mini marshmallows, m&ms, 100s & 1000s, popping candy and much more.
Our guests loved the dessert station and many came back for seconds.
The event was styled by Sarah from Brickworks Design Studio and the beautiful hire range was from Event Hire Services.
All bean bags were hired from.